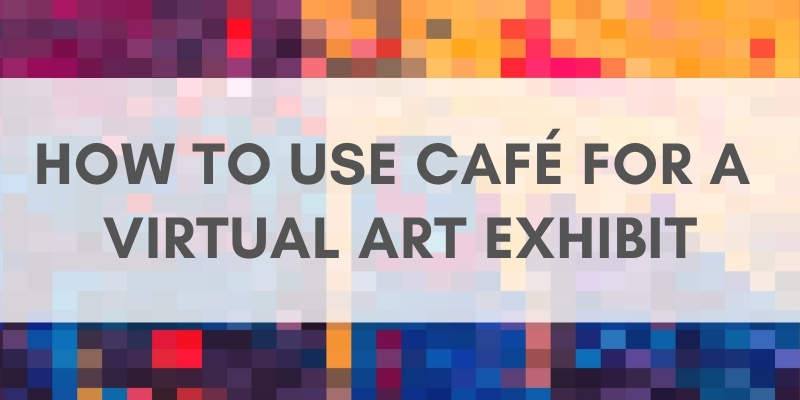 It goes without saying that there has been a necessary shift within the past year amongst the arts community to find alternative ways to create, present, and sell art. There are already countless examples of how galleries, public art programs, and other art organizations are adapting to the increasingly virtual world. If you're looking to host a virtual exhibition, CaFÉ has everything you need to find artists and collect images of their artwork. In this blog post, we will go over everything you need to know about using CaFÉ to host a virtual exhibition.
Describe the virtual exhibition in your call for entry.
CaFÉ lists hundreds of opportunities for artists at any given time, many of which are exhibitions that are still taking place in physical gallery spaces. If your show is going virtual, you'll want to make sure the artists know that. Starting with your call name and continuing through your description, indicate in several places that the selected artwork will be published virtually.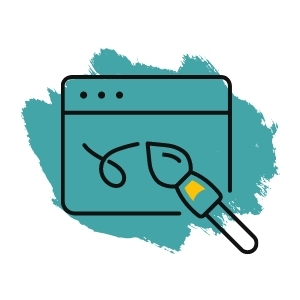 You will also want to add information about what kind of virtual exhibition you'll be putting together. Will there be an online catalog, a gallery of images, or a virtual marketplace? Be specific about what the artist can expect. Don't forget to include the timeline of your exhibition as well. This means including the dates the show will be available online, the same way you would provide the opening and closing dates of an in-person exhibit. Artists are more likely to apply to calls that have detailed information about where their artwork will be seen if they are invited to participate. The more specific you are, the better.
Collect the artwork and artist information you need upfront.
Once you give the artists information about your virtual exhibition, you will then need to collect everything you need from the artists. This includes both the images (and/or video and audio files) of the artwork itself, as well as information about the artist and their work. Since you are automatically collecting artwork from artists through CaFÉ, all you will need to do when it comes time to publish the invited works is request a download of the high-resolution images.**
To ensure the images are to your liking when you add them to your exhibition, it's important to encourage the artists ahead of time to use high-quality images of their artwork when applying. In your submission guidelines, let the artists know that the images they upload will be the images used in the final show. You can also create an "informational only" custom form question on the application to remind artists that their work samples will be used online.
Related blog post: How to Photograph Your Artwork: Professional Photos Without the Cost.
In addition to the artwork, you will also need details of the artwork that you can use to create your virtual labels, just as you would in a gallery. CaFÉ already collects the following artwork details when artists upload their images:
Image Work Samples (*required)
Artwork Title*
Medium*
Dimension* (height, width, depth)
Price/Value* (if your artwork is not for sale, enter $0 and enter "not for sale" in the description)
Year Completed*
Primary Discipline
Art in Public Places (used to identify ​the artwork as a public art commission)
Description
If there is information about the artwork you know you will need for the virtual exhibition that is not included in this list, create custom form questions to collect those details. Do you plan to include the artist statement on the webpage too? If so, be sure to activate the Artist Statement section of the Application Editor tab.
You may also want to gather additional information about the artists themselves. CaFÉ will already pull in the following information from the artists' profiles: Name, Mailing Address, Phone Number, Email, and Website. If you want to collect other information, such as their social media handles or a short biography, you may want to create additional form questions on your application.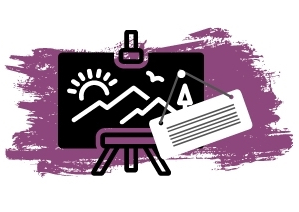 You may also want to gather additional information about the artists themselves. CaFÉ will already pull in the following information from the artists' profiles: Name, Mailing Address, Phone Number, Email, and Website. If you want to collect other information, such as their social media handles or a short biography, you may want to create additional form questions on your application.
Finally, it's important to have explicit permission from the artists' to use their artwork images and information online and in any social media marketing you might do. At the very least, you should explicitly state how the artists' information and artwork will be used within your legal agreement (located in the call editor). The artist must agree to these terms and conditions to apply. To be even more transparent, we suggest you also include these terms within your call's description, or use an application question to retrieve an explicit "yes" or "no" from the artists that they give permission to use their artwork and information online and/or on social media.
**To retrieve video or audio work samples, contact the invited artist(s) and request they send those directly to you.
Retrieve the information for your exhibit.
When your jury process is complete and the selections for your virtual exhibition are made, you are then ready to request the high-resolution images for those in the Invited status. Submit a Help Ticket to request these images (video and audio files cannot be exported at this time), and we will email you a link with instructions for downloading the images. You'll then have the files you need to start putting the artwork online.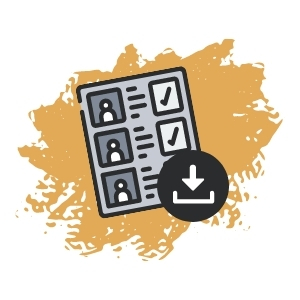 In addition to the artwork, you will also need to pull all of the information you collected about the artists and their work. CaFÉ has different kinds of reports you can pull that will combine this information for you. These reports can all be found through the Events > Management page. Select the application status (select Invited to pull the information for only those selected for the exhibit). At the top of the list of applications, under Download XLSX, there are three reports you can download in the form of a spreadsheet.
Contact Information: Lists the applicants' contact information.
Application Answers: Lists the applicants' answers to custom form questions. Does not include any file uploads.
Media Information: Lists the details of the artwork the applicants' submit with their application(s) (dimensions, year, price, etc.). Does not include thumbnails of the media samples.
These three spreadsheets will give you all the information you need to put together your artwork labels and artist information—all in one place. If you prefer to view the information as a PDF file, you can select one of the reports under Download PDF.
To learn more about downloading reports, see our Events Management Reports help guide.
Find a virtual platform that works for you.
CaFÉ will help you collect artwork from artists and compile all the information you need for your virtual exhibition. All you will need to do is find the platform that will best showcase the selected artworks online. There are many online software and website plugin options available — it's just about finding the one that works for your needs. Below we have some examples of virtual exhibitions that were curated through CaFÉ. Explore these examples to inspire the format of your own: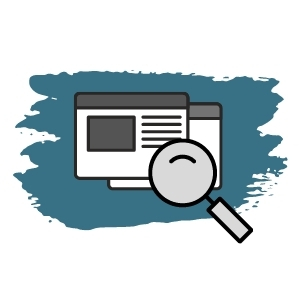 Shoreline Arts Festival Virtual Juried Art Show
Organized by the Shoreline-Lake Forest Park Arts Council.
Features artwork images, details, and links to the artists' websites.
View Virtual Exhibition
Virtual Lubbock Studio Tour 2020
Organized by the Lubbock Arts Alliance.
Features both a video studio tour of featured artists and a virtual brochure of the artists' work, their studio space, and their contact information.
View Virtual Exhibition
Mt. Si Artist Guild 2020 Juried Art Show
Organized by the Mt Si Artist Guild.
Features artwork images and artist contact information, including top prizes and honorable mentions.
View Virtual Exhibition
Chasing Ghosts V: Art that Pierces the Veil through remembrance, legacy, & beyond
Organized by the Verum Ultimum Art Gallery.
Features a grid format of artwork images and artist names.
View Virtual Exhibition
Promote your final product.
Putting together a virtual exhibition is no easy task. When you have published it online, be sure to spread it wide! Promote your webpage on your social media channels and share it across your networks. You can also email the list of invited artists with the exhibition link. Either pull the contact information from the reports in the previous step, or email them directly through CaFÉ. While we know it's not the same as an in-person show, you can be proud of launching an exhibition that can be seen by people all over the world.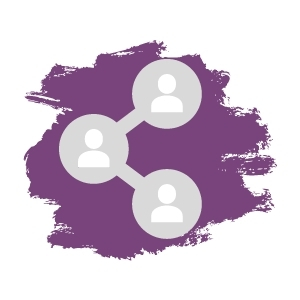 Written by Communications Coordinator Justine Chapel