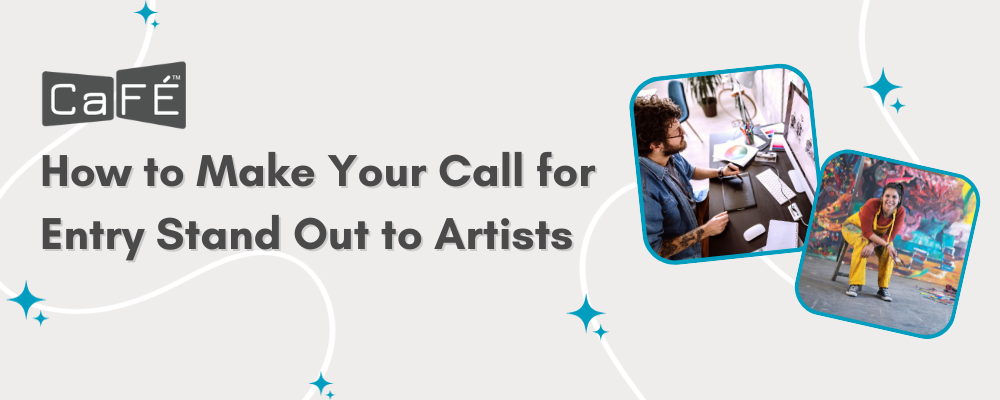 With the art world evolving rapidly, it's essential to understand the needs and preferences of artists to create compelling calls that stand out. In this blog post, we are sharing our insider strategies for how to make your call stand out to artists. 
Watch our webinar, How to Make Your Call Stand Out to Artists, to learn these tips from a member of our team.
Understanding Artist Needs & Preferences
Artists today have a plethora of opportunities to choose from when applying for calls on CaFÉ. For your call to stand out, it's crucial to understand what artists are looking for. You must also understand that artists' preferences are not static; they evolve. This can be influenced by societal changes, technological advancements, and shifts in artistic trends. Below is a list of the most prominent factors that may influence an artist's decision to apply to a call for entry.
Entry fee cost:

Artists carefully evaluate entry fees against their artistic goals.

Exhibition format:

With the growing presence of online exhibitions or virtual components to in-person exhibitions, artists are considering the format of exhibitions now more than ever.

Opportunity value:

Artists look for valuable opportunities to support their careers, such as chances for exposure, monetary awards, and/or recognition.

Timing: Artists take into account application deadlines, notification dates, and event timelines to decide if the opportunity will fit with their schedule or if the artwork selected will be available for display.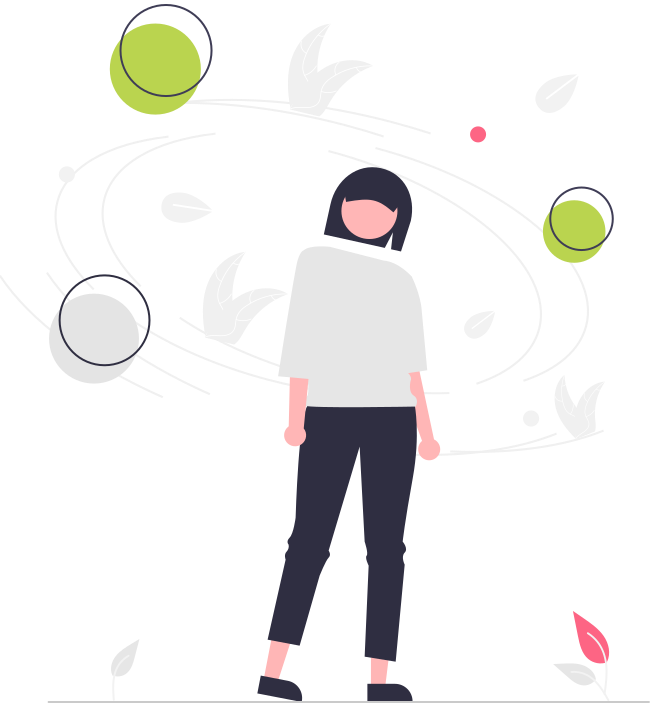 In addition to these baseline factors, several deterrents may sway an artist's decision to apply. These are items likely to come up when one starts to apply to the call or look closer into the opportunity.
Additional costs:

Artists may hesitate to apply when faced with unexpected expenses, such as selection fees or the need to cover travel and shipping costs for their artwork.

Extensive time commitments:

Artists may be deterred if the application process requires significant time investments, such as creating new artwork before the deadline,  extensive travel, or residency commitments.

Missing key information:

A prospectus that lacks key information, such as application requirements, important dates, entry/additional media fees, etc., may come across as unprofessional or prevent artists from completing their application.

Complex application process:

A tiresome application process with numerous requirements and questions has the potential to discourage artists.

Level of trust in the organization:

Artists may be cautious if the organization lacks a discernible online presence, as they may question the trustworthiness of the platform showcasing their work.

Theme or focus misalignment:

When a call's theme or focus does not align with an artist's style or body of work, it can deter them from applying, fearing their submission may not be a good fit.

Exclusivity clauses or licensing agreements:

Artists might be hesitant to apply when calls require them to grant exclusive rights or restrictive licensing agreements that limit their creative freedom and future opportunities with their work.
To combat common deterrents, consider these strategies:
Address your fees:

Be upfront about any additional participation fees or potential travel and shipping costs, and offer fee waivers or reduced fees to ease financial burdens.

Outline the entire scope of the opportunity:

Include all information the artist must know about participating in the opportunity, including time or travel commitments.

Don't leave out key information:

Ensure your call details are complete with all of the important information artists must know to apply.

Streamline your application requirements:

Build application questions that are easy for applicants to follow and guide artists on preparing materials ahead of time.

Instill trust in artists:

Gain recognition and build trust in artists by keeping your website up-to-date, sharing your mission and commitment to supporting artists, and communicating promptly throughout the application process. When artists can see your dedication, they will build confidence in your opportunity, regardless of your organization's size or reputation.

Theme:

Consider balancing themes between being broad enough to fit a range of artists' styles yet specific enough to create an intriguing exhibition.

Exclusivity:

Avoid or, at the very least, be upfront about exclusivity clauses or licensing agreements that may limit artists' creative control.
TIP:
Use our
Application Editor help guide
for info on how to build application questions and use the conditional logic feature for streamlining applications.
Tips for Crafting Compelling Calls
Once you've tailored your call to address artists' preferences and minimize deterrents, there are additional steps you can take to attract artists. Over the years, the CaFÉ team has gathered some tips for crafting your calls to compel artists to apply.
Highlight all of the benefits:

Clearly and explicitly highlight the benefits of why an artist should apply

.

Emphasize any exposure or networking opportunities and outline monetary awards and prizes that may be offered.

Provide transparent guidelines and selection criteria:

 Be specific about who is eligible to apply and what you or your juror(s) are looking for in the artwork. Avoid vagueness to boost artists' confidence in applying.

Showcase examples of previous exhibitions or projects:

Let artists visualize their potential involvement and build interest in your organization by linking to past exhibitions or photos.

Improve the name of your call:

Use specific and descriptive titles for your calls to help artists better understand the opportunity. Avoid vague terms like "juried exhibition," complex acronyms, and special characters (such as #, @, *) in your title.

Integrate your call information throughout the application:

Make important information easily accessible within the application form to ensure a user-friendly application experience.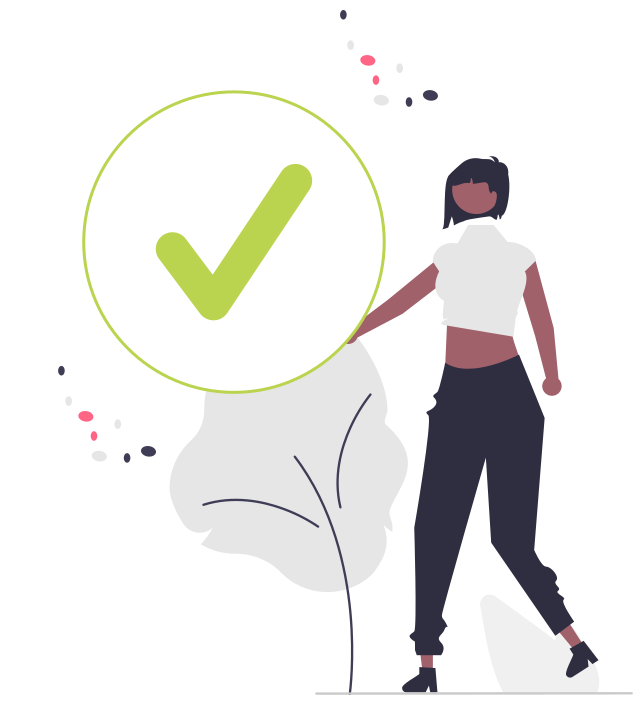 TIP:
Build information-only question types to insert your call information into the application form.
Ensuring Your Call is Accessible and Inclusive
Improving the accessibility and inclusivity of your call will foster a diverse pool of applicants and promote equitable opportunities.
Tips for making an accessible application:
Offer accommodations:

Provide alternative application methods or assistance to artists with disabilities or those who may not have easy access to the internet or digitized material.

Provide language translations:

Consider listing your call details in both English and Spanish or instruct applicants on translating the call info on their browser.

Address feedback from artists:

Be receptive to the feedback you get from applicants to understand and address any barriers to applying.
Tips for making an inclusive opportunity:
Feature artists from underrepresented communities:

Think about ways to amplify the voices and perspectives of underrepresented artists to attract a more diverse range of artists.

Consider the representation of your jury:

Look at the demographic makeup of your jury to see if it represents the community you serve or if there are opportunities to make your jury panel more diverse.

Embrace Inclusive Themes: Choose themes that resonate with a diverse range of experiences and cultures.
Incorporate virtual options:

Promote virtual participation to widen your audience.

Provide Mentorship or Feedback:

Offer emerging artists opportunities for mentorship and/or feedback to help artists improve their work, gain valuable insights, and enhance their confidence.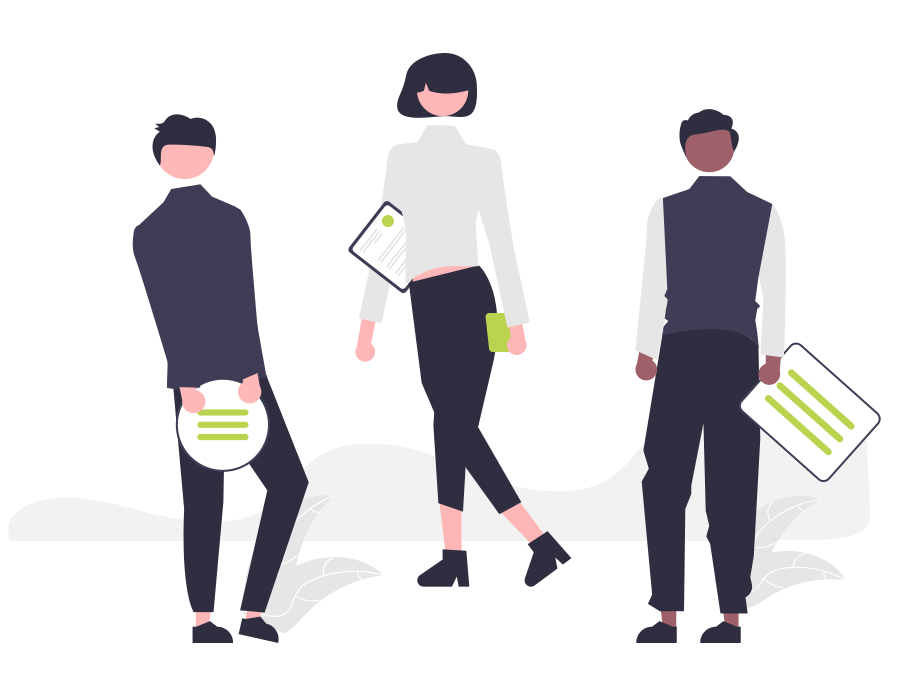 Crafting a successful call for entry on CaFÉ involves understanding artist needs, addressing their concerns, and creating compelling opportunities. By following these strategies, you can contribute to a vibrant and inclusive art community.
Written by Communications and Marketing Manager Justine Chapel