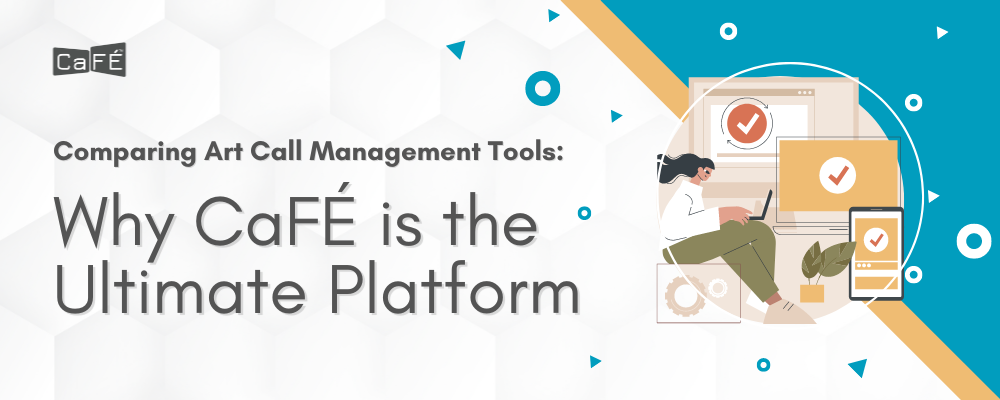 Managing submissions for juried shows or competitions as an art organization can be overwhelming. With so many custom form tools and art call management platforms available, finding one that simplifies the process and provides the features you need is essential. In this blog post, we'll talk about the differences in collection methods, compare the pros and cons of the top submission platforms available, and explain why CaFÉ is the best choice for managing art calls efficiently and effectively.
The Hassle of Managing Art Calls with Email

If you're reading this, you probably know it's nearly impossible to collect applications for an art opportunity using email alone. Collecting applications from dozens or hundreds of applicants through one inbox leads to many challenges. Here are the pros and cons of using email to collect applications: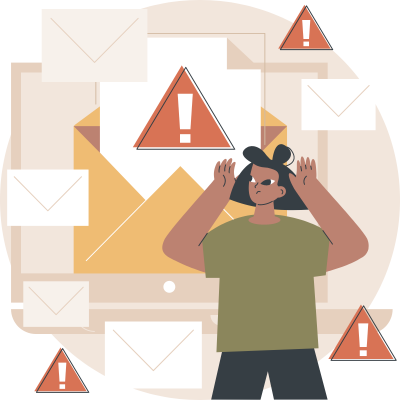 Pros
No need for specialized software or platforms
Familiarity and ease of use for both organizers and artists
Can be customized to some extent with email templates and folders
Cons
Difficulty organizing multiple submissions and tracking deadlines
No centralized location for submissions and supporting materials, making it difficult to review and compare submissions
No built-in jurying tools or analytics for evaluating submissions
Managing communication with artists is tedious and cumbersome
Lack of ability and security for sensitive materials such as payment information or personal details
High potential for confusion and overwhelm when managing multiple art calls simultaneously
Limited or no access to artist communities for networking and promoting the art call
The Challenge of Using Basic Form Tools for Art Call Management
Basic online form tools like JotForm, TypeForm, Google Forms, and WuFoo can be used to collect submissions for art calls and improve your process over simply using email. Form tools like these are easy to create and easy for applicants to navigate. However, there are limitations when tailoring the application process to art-based opportunities and jurying the applications. Here are some pros and cons of using basic form tools: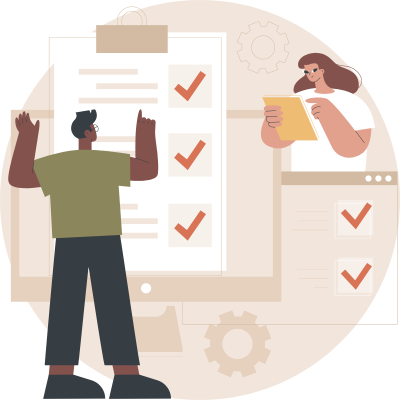 Pros
Ease of use and simplicity for creating basic submission forms
Can be customized to some extent with branding and basic design options
Can be used for small or low-budget art calls
Some integration options with other software and tools
Cons
Limited ability to customize submission forms or collect high-resolution images
Limited ability to organize submissions or track deadlines
Limited support for advanced features such as jurying or communication tools
Depending on the tool, there can be a lack of security for sensitive materials such as payment information or personal details
No built-in artist community or networking features
Potential for confusion and mistakes, especially when managing multiple art calls simultaneously via email or separate forms
Elevating Your Art Calls with Submission Management Platforms
Taking your art calls to the next level requires a submission management platform that allows you to organize entries, collect payments, and jury submissions. Platforms such as EntryThingy, Online Juried Shows, Slideroom, and Juried Art Services tailor to art calls and give administrators a central place to organize entries and score artwork. While not every platform is built the same, there are many pros/cons to look at when considering one of these services: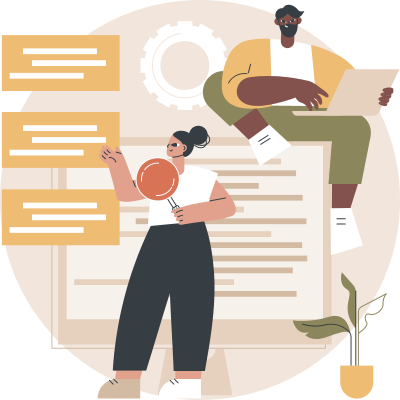 Pros
More advanced features for customizing applications specifically for art opportunities
Greater ability to organize submissions, track deadlines
Ability to manage communication with artists
Some platforms offer built-in jurying tools and review processes
Some have dedicated artist communities or networking features
Cons
Some platforms can be expensive or have high fees for organizers or artists
Some can be complex or difficult to navigate for both organizers and artists
Limited ability to fully customize submission forms or integrate with specific tools or software
Potential for technical issues or bugs as is common with online platforms.
May not be necessary or cost-effective for smaller or less complex art calls
Technical support is limited to online resources or automated answers.
CaFÉ - The Ultimate Art Call Management Platform
The art community has trusted CaFÉ for over 18 years, and renowned art organizations and juried shows have used it nationwide. With its robust features designed for art organizations, a large user base of artists and art organizations, and an exceptional support team that offers personal and timely assistance, CaFÉ is an unbeatable submission management solution for your art call needs. Here are the pros and cons of using CaFÉ to collect, manage, and jury entries: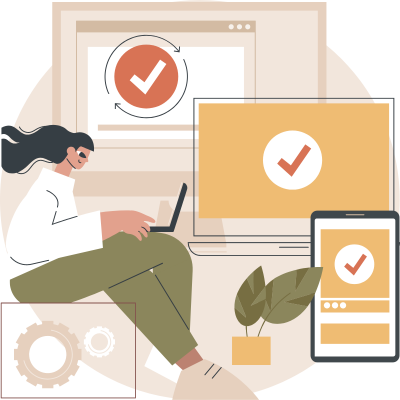 Pros
Customizable submission forms and high-resolution media handling
Secure, PCI-compliant, and integrated payment processing for streamlined transactions
System notifications within the platform to keep artists updated
Comprehensive jurying tools for various kinds of art contests
User-friendly interface and intuitive workflow to simplify management for organizers and artists
Large community of 145k active artists
Dedicated customer support for admins and artists by email and phone
Access to unique features such as monthly webinar tutorials, promotional services, and newly listed with upcoming deadline notices.
Developed and operated by
WESTAF
, a nonprofit regional arts organization with almost 50 years of experience supporting the arts
Cons
May not have all of the integrations of other platforms
Some customization options may be limited for complex call requirements.
Potential for technical issues or bugs as is common with online platforms.
In Conclusion
While there are many methods for collecting and managing applications, using the right tools will make the difference between an overwhelming process and a simplified one. Although basic form tools may look like an easy and inexpensive route, you'll save yourself a lot of time and energy by opting for a more robust management system catered to art organizations. When choosing a platform that will fit all of your needs, CaFÉ is the top choice for an affordable and streamlined submission process. Visit CallForEntry.org to learn more about us and request a free demo of everything we offer. 
Written by Communications & Marketing Manager Justine Chapel