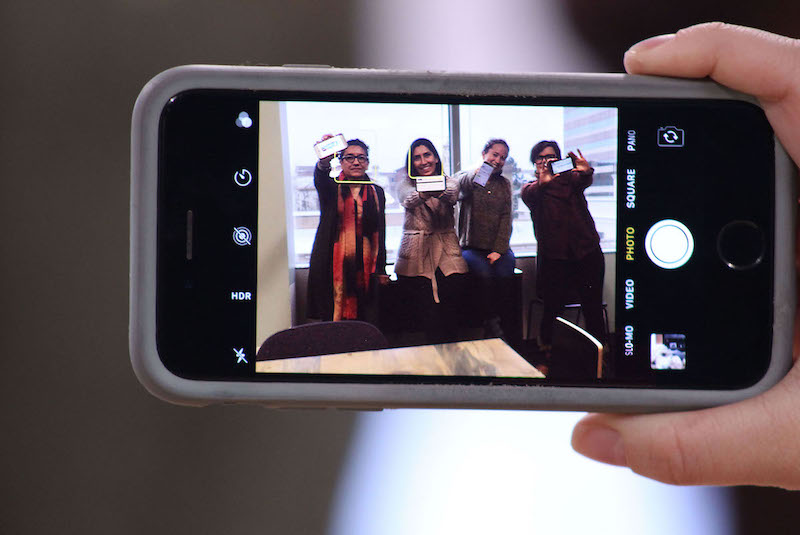 The CaFE team regularly releases new features, improvements, and fixes for the site. February was a big month for the CaFE team with the release of a number of other great new features and a mobile responsive site. Read on to see what has changed and how you can take advantage of these improvements!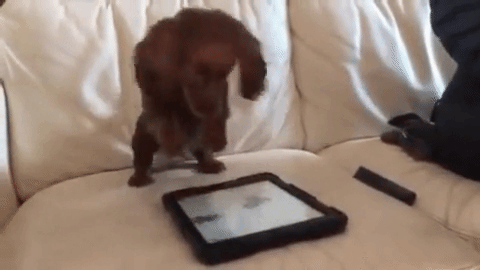 Artist Application: New Sections and Saving Options
Artists work in many different ways to complete calls for entry. To improve and accommodate many different applicant workflows, we have cleaned up the application form to more clearly illustrate the requirements for each section. The application form is now split into two main sections: Form Questions and Choose Work Samples. We have also added another Save button so that artists do not lose their work. Remember—a better experience for artists applying to calls can mean more applications to your call to artists. It's a win-win for everyone!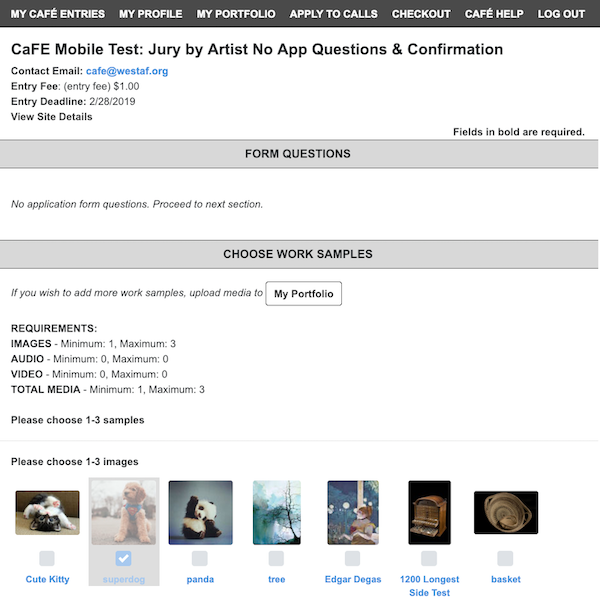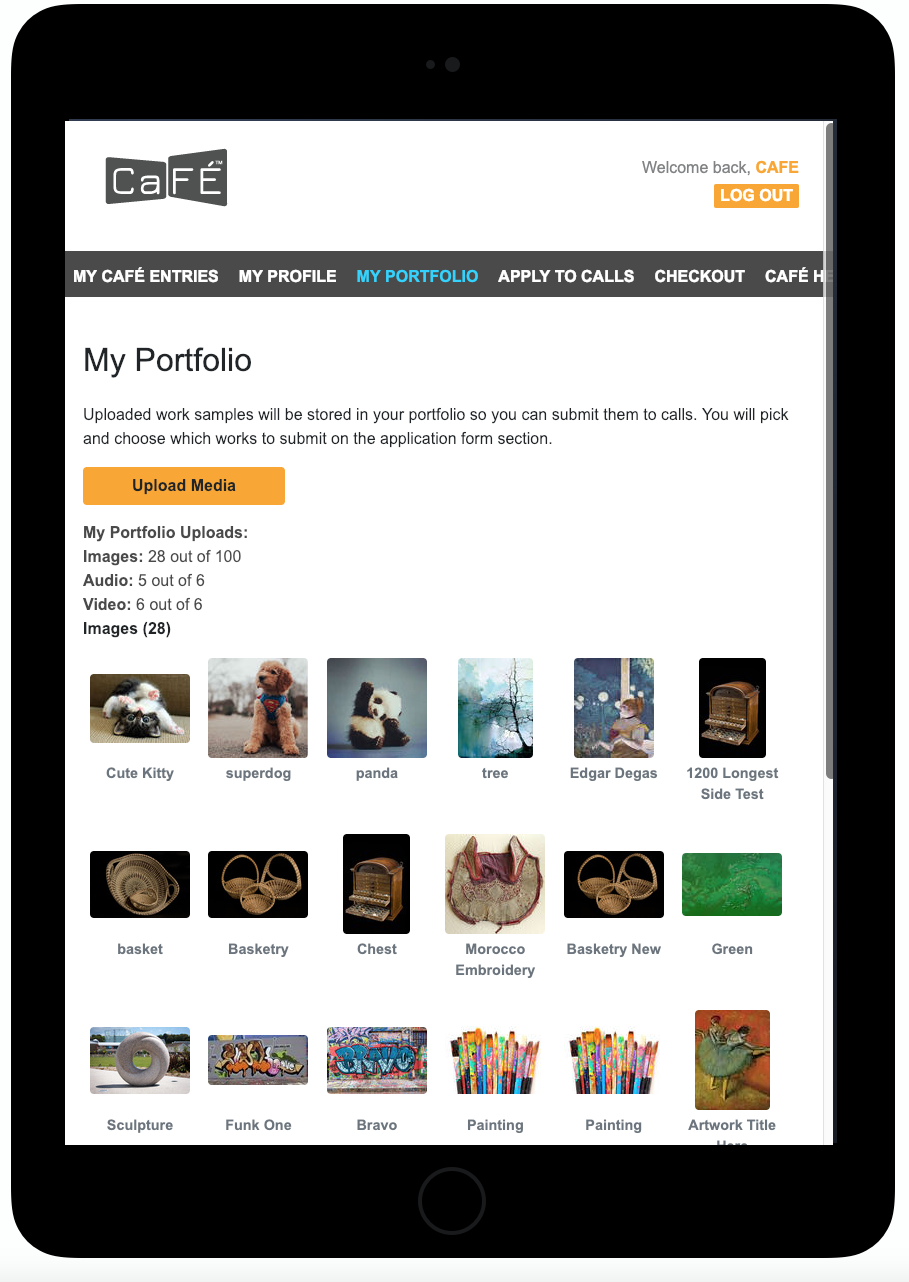 Expandable Forms and Menu Options
The CaFE team has focused on improving all aspects of the artist experience, which includes the introduction of expandable and collapsible forms on the call listings, profile, portfolio, and registration pages. Artists using a mobile device or tablet will now see that CaFE fits to their screens and is accessible using touch screen technology.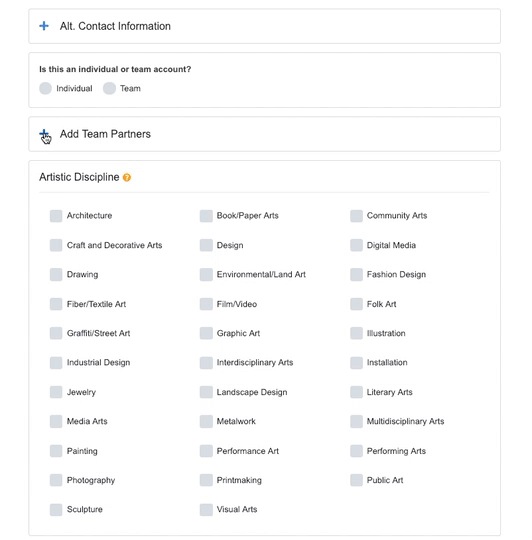 Links Transition to Buttons
As the old adage goes, links should really just be buttons. Okay, so that's not really an old adage, but we wanted to more clearly highlight when there is an action item on the page; so now you'll see buttons where links used to be. On your mobile device, call listings will stack so you can see the most important information when searching for or applying to calls. This information includes filter options to highlight your favorites with a heart symbol, search calls by location, and, of course, everyone's favorite button—Apply Now. This will make it easier to apply to calls on the go!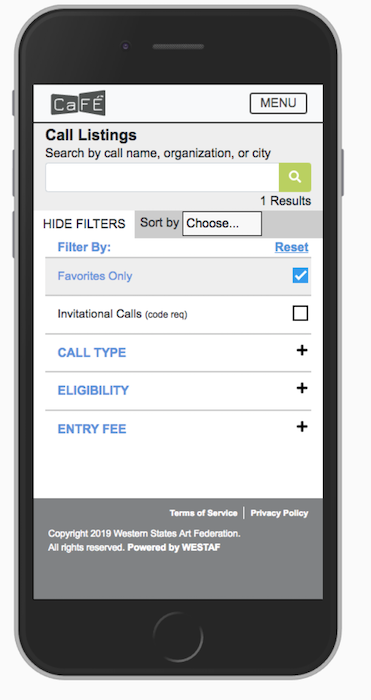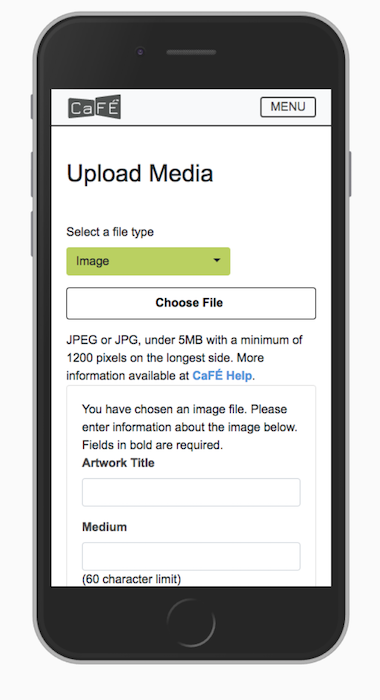 My CaFE Entries: Sorting and Drop-down Options
Never miss important information on the My CaFE Entries page again! CaFE has improved the page so that you can see all of the important information at a glance. Easily sort, review, and complete applications on the My CaFE Entries page.