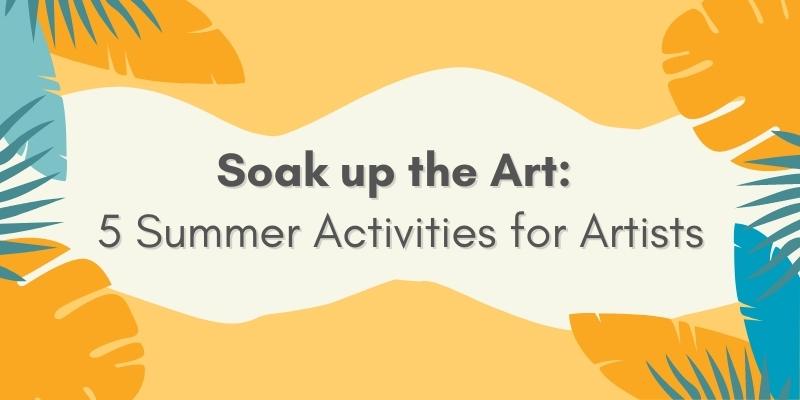 The summer months bring a lot of exciting events and activities for everyone—especially artists! From getting outside to see what inspiration nature has to offer, to supporting fellow artists by attending events, there's so much out there to spark inspiration and create art. To give you some ideas about how to have an art-filled summer, take a look at our list of five summer activities for artists!
1. Attend an art fair or festival.
Art fairs and festivals are in full swing during the summer, and what better way to be inspired to create art than by looking at a whole bunch of it! Art festivals typically invite artists from a wide range of disciplines, giving you the chance to look at multiple styles of art all at once. Not only are festivals and fairs a great way to see (and maybe even purchase) art, but they're also a great way to talk and connect with your fellow artists. 
Want to find out what festivals are happening in your area? Visit our sister program, ZAPPlication! In addition to listing hundreds of events for artists to apply to, ZAPP will list the event dates even after applications are closed. Simply filter by Event Date and State to find an upcoming event near you to attend!
2. Visit galleries and first Friday events.
Festivals aren't the only type of art event you can attend, especially in the summer! Many art galleries and creative art districts host "First Friday" art walks where you can visit open galleries and studios, enjoy live music, food, and more! These events can also be a wonderful source of inspiration and networking opportunities. Not to mention you'd be supporting your local artist community. Find out what art community events and gatherings are happening in your area and have some fun!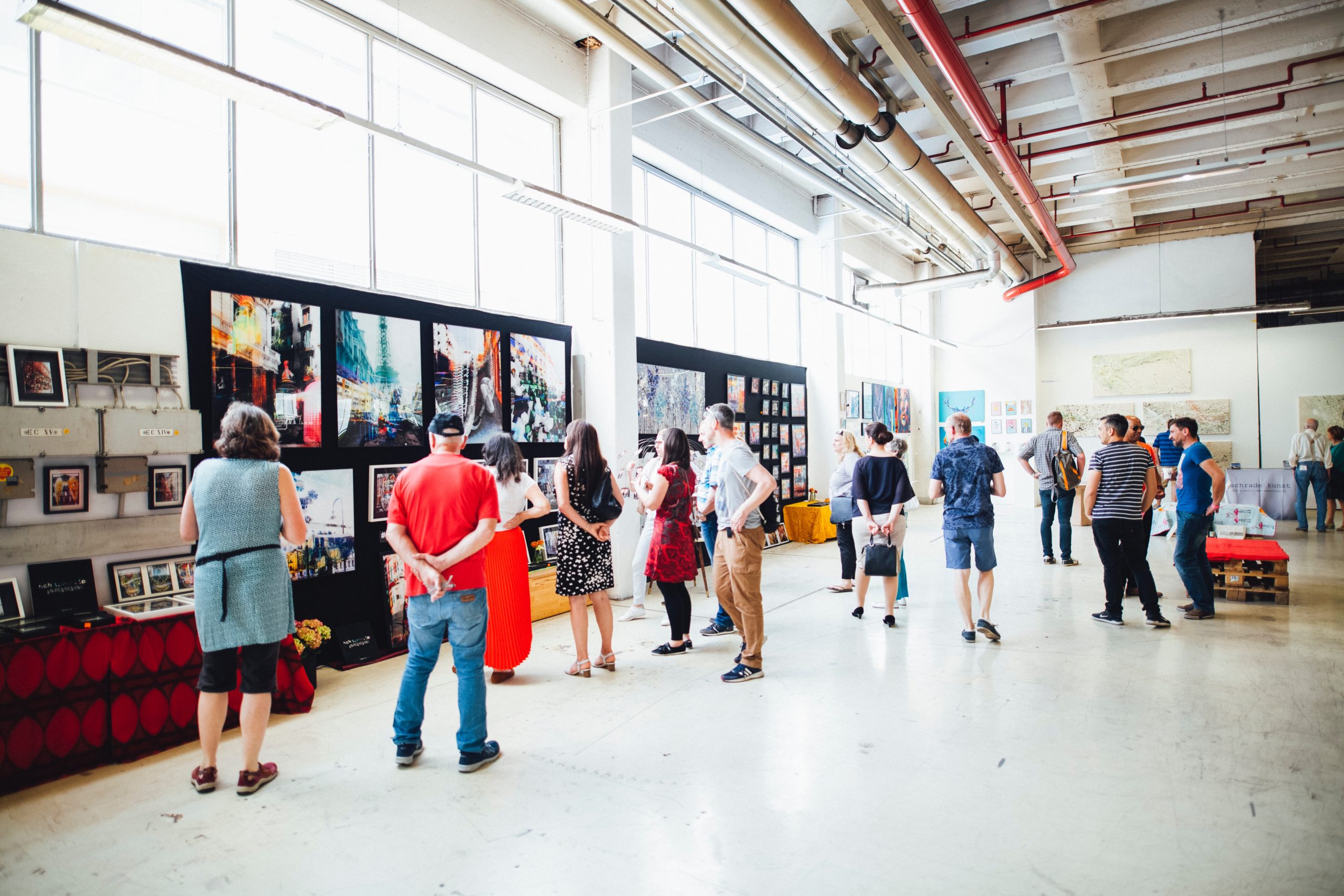 Photo by Markus Spiske via Unsplash.com
3. Apply to a call for entry.
Your creative juices should be flowing after attending art fairs, festivals, and events, so why not find opportunities you can participate in yourself? Take some time to explore calls for entry and submit your artwork to the ones that excite you the most. Perhaps you'll even find an exhibition or event that you will want to create a new piece of art to submit. Sometimes there's no better motivation than having a deadline and something to look forward to! 
CaFÉ has hundreds of calls for entry open for a wide variety of opportunities. Check out our Call Listings page to see what appeals to you.
4. Harness the power of nature and being outside.
A lot of artists can vouch for the tremendous effect nature has on creativity. The summertime brings bountiful landscapes and colorful scenery—perfect for sparking inspiration. Explore the unique landscapes you have access to in your area, practice your plein-air skills, and maybe find new subject matter along the way. As simple as it sounds, going to your local park to observe nature and the people around makes for some great still life or figure drawing practice.
Even if your art's subject matter does not relate to your surroundings, there are many benefits from being outside that can have a positive impact on your artwork. Fresh air and a change of scenery can help reduce stress and anxiety. Taking a break from being in your studio to relax outdoors allows you to come back rejuvenated and refreshed for your next project. Wherever you choose to go, make room in your schedule for spending time outdoors. You won't regret it.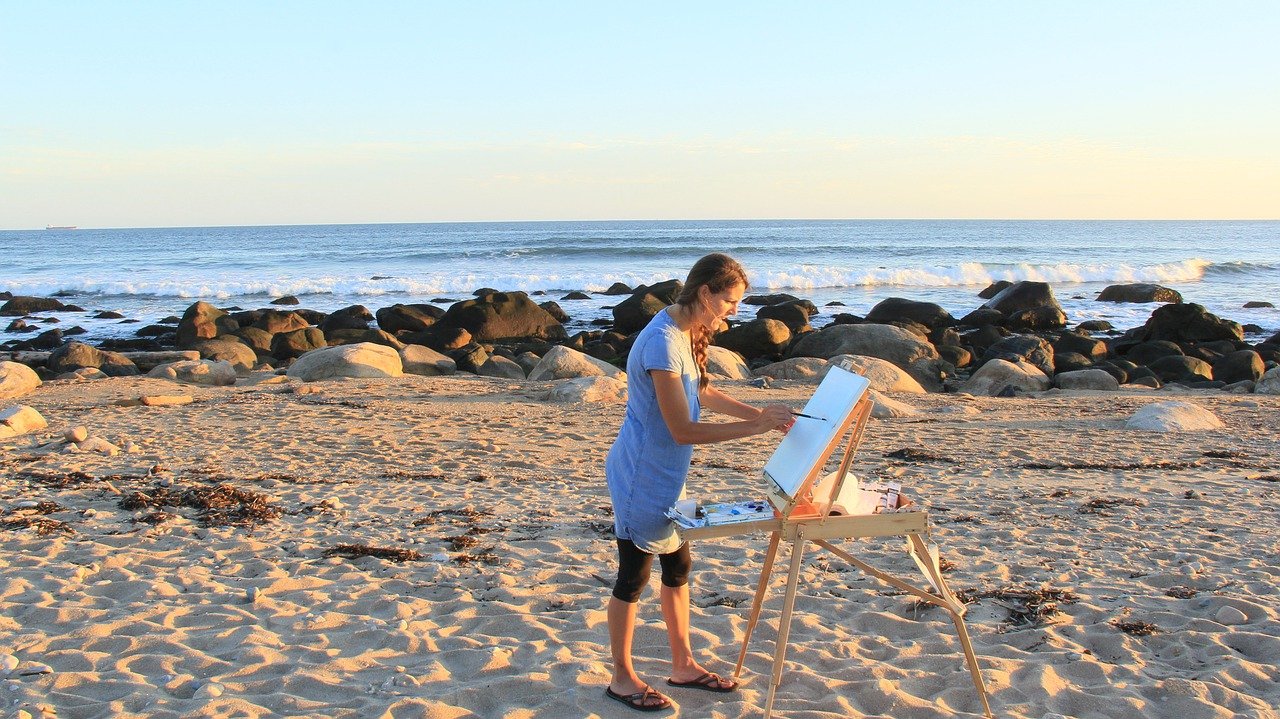 Photo by Ashley Krieger via Pixabay.com
5. Apply to an artist residency for the fall or winter.
Have you ever been curious about doing an artist residency? Now may be the time to finally look into it! Artist residencies provide a unique opportunity to reflect on different surroundings and make artwork. They also give you and the host community a chance to connect and come up with new ideas. Since most residency applications are posted months in advance, now is the perfect time to look into what opportunities are available for the fall and winter months. 
Find open artist residency opportunities by visiting CaFÉ's Call Listings page! Simply select Residencies under the Call Type filter to see open artist residency applications. 
Read more about applying to artist residencies by reading our blog post, How to Pursue An Artist Residency with Advice from the Field.