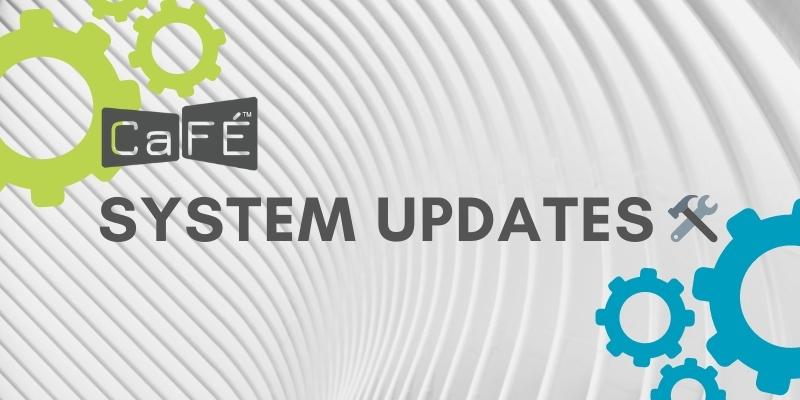 The CaFÉ team regularly releases new features, improvements, and fixes for the site. Recently, we improved the call browsing experience by adding new search options, introduced multi-factor authentication for administrators, and fixed two issues with PDF reports.
Added New Filter and Sort Options to the Call Listings Page
Searching for calls on CaFÉ just got even better! We received a lot of feedback from artists asking us to create more ways to narrow down their search criteria. As a result, we implemented nine new ways to sort and filter the calls on the call listings page. Below is a list of these additional options:
Filter by deadline month (including rolling deadlines)
Filter by a selected range of entry fees
Filter by a selected range of project budgets
Sort by entry fee either high-to-low or low-to-high
Sort by deadline either earliest first or latest first
Filter by multiple states at once
Filter by geographic region (Northeast, Southeast, Midwest, Southwest, Northwest)
Search by keyword in the short description of the call
View calls in a calendar view
Start using these new search features today by visiting the CaFÉ Call Listings page! The additional sort and filter options can be found on the left-hand side of the list of calls.
Introduced Multi-factor Authentication for CaFÉ Administrators
In order to keep CaFÉ compliant with security standards, we implemented Multi-Factor Authentication (MFA) to the administrator site. MFA provides an extra layer of security to ensure the safety of our users' data. Currently, MFA is an optional feature for administrators and jurors and we highly recommend enabling it.
Administrators and jurors will be asked to enable MFA when logging into CaFÉ. There are three options: 
Email:

Receive a code in your email when signing in. 

Authenticator App:

Retrieve a code from an authenticator app on your phone when signing in.

Remind Me Later:

Temporarily disable MFA and receive a reminder in two weeks.
The preferred MFA option can be changed or disabled at any time by clicking on the account icon from the top-left of the CaFÉ dashboard (next to the account name) and clicking on "Profile." While CaFÉ doesn't require MFA for administrators at this time, it will likely become a requirement in the future. More information and step-by-step instructions can be found in our Profile Help Guide.
Introduced Emailing of Large PDF Reports
Previously, when administrators needed to download either the Media Inventory List or Application PDF reports, the system timed out if the file was too large. To fix this, we implemented a new method so that if there are more than 200 work samples and an administrator downloads a PDF report, it will instead be sent in an email. Upon downloading, a pop-up message will appear notifying admins to check the email associated with their CaFÉ account where they can click the link to download the PDF.

Fixed an Issue the Media Inventory List Caused by Special Characters
In addition to improving how large PDF reports are downloaded, we also fixed an unrelated bug with the Media Inventory List. This bug caused the Media Inventory List to not download properly if the report included some unicode or international characters. Now, the report should download and display as normal if special characters are used. 
Written by Communications Coordinator Justine Chapel