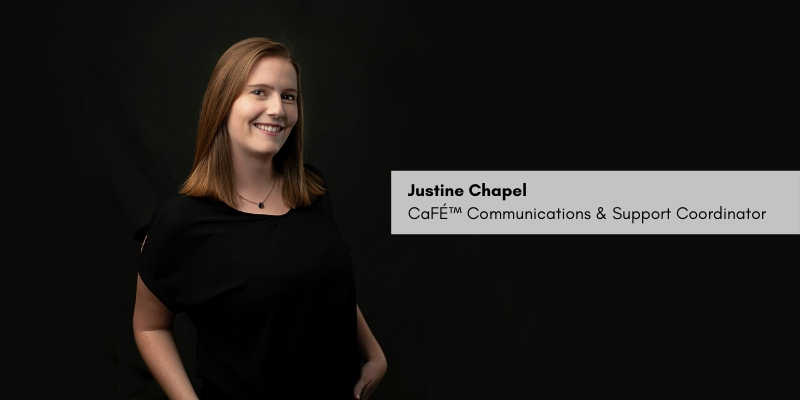 CaFÉ™ is pleased to introduce Justine Chapel, the team's new communications & support coordinator! Justine creates external communications for CaFÉ, including webinars, blogs, and social media content. She also provides customer support alongside the CaFÉ support team.

In this blog, Justine answers a few questions about her background, work, and the interests that led her to join the CaFÉ team.
Q: Where are you from and where did you attend college?
I was born and raised here in Denver, Colorado. I attended the University of Colorado Boulder where I received my bachelor's degree in communication.
Q: What inspired you to pursue the field of communications?
I've always been fascinated with the role communications plays in a variety of contexts, but it wasn't until I studied it in college that I realized just how large that role is. Since then, I've become increasingly interested in how I can use communication strategies to help improve experiences for everyone inside and out of an organization. This field also requires a mix between being strategic and creative, and I have always enjoyed finding this kind of balance in my work.
Q: What are you most excited about now that you are a part of the CaFÉ team?
Growing up in a family of artists and having my own affection for the arts has made me truly excited to integrate my work with the world of art. I've also learned just how much technology has become a helpful tool for both artists and arts organizations. I'm excited to be part of the CaFÉ team that helps give opportunities for artists and connects them to organizations both large and small.
Q: If you were an artistic medium, what would you be?
I don't think I'd be able to choose just one medium, so in that case I would be a mixed-media collage. In my life I hope to become skilled at many different things, just as a collage may use many different mediums at one time. Collages can also be ever-changing, which reflects on my hope to have all sorts of experiences in my life. I'd add as many different colors, pieces of paper, and materials as I want.
Q: If you were to have a piece of famous art in your personal collection, what would it be?
Any piece in the Paul Cezanne's Mont Sainte Victoire collection. Not only do I love the colors in those pieces, I studied abroad in the town in the south of France where he painted, Aix-en-Provence. Having any of those paintings would be a wonderful reminder of my time there and bring back memories of hiking to the top of Mont Sainte Victoire (which was actually more difficult than I thought it would be).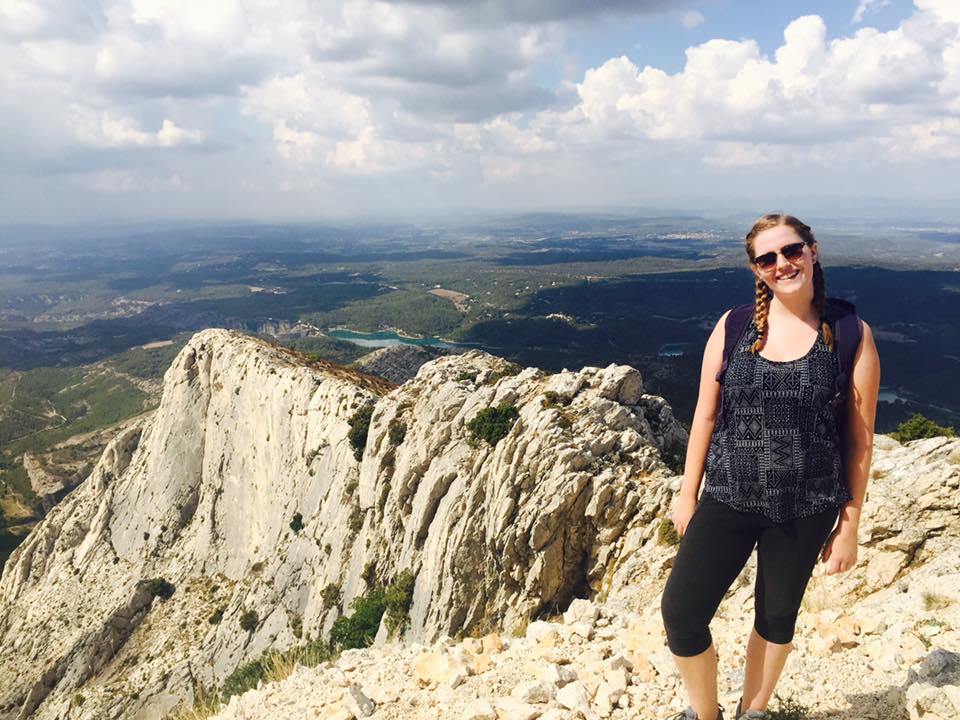 Q: Are you a dog or a cat person?
Dogs all the way but I have a special place in my heart for cats.
Q: What do you enjoy doing outside of work?
When I'm not at work I spend my time cooking new recipes, reading, and going to see the latest movies in theaters. I also enjoy practicing yoga, hiking, and exploring new parts of Colorado.