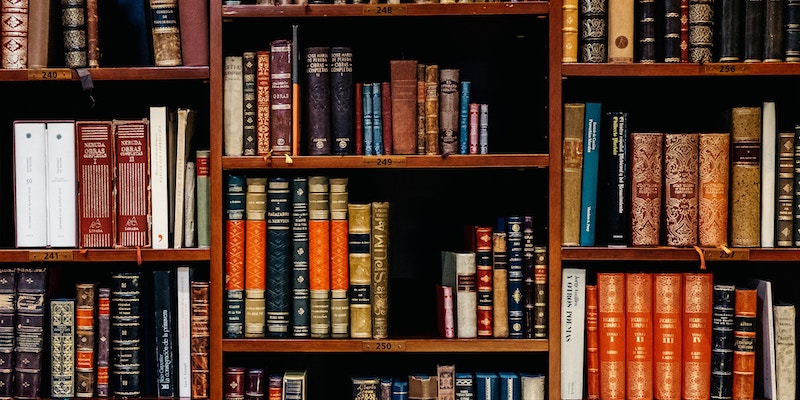 "Dead artists leave two bodies, their own, and a body of work." —Harriet Shorr, Artist
There's no sugarcoating estate planning; it's not easy to talk about and it's no small feat, especially when you're an artist. Makers leave behind a large, valuable, physical body of work that must be dealt with at their death.
As an artist, it's imperative that you have a plan for your artworks so that you can control what happens to your assets and make sure you're not leaving behind a big, convoluted mess for your loved ones to clean up, like properly sorting, storing, insuring and/or selling your works.
This post provides a list of key terms to help you navigate the ins-and-outs of estate planning.
Art Inventory
This should be a familiar term. An art inventory lists all of your works of art, their locations (studio, on loan, etc.), and descriptive information like dimensions, date, title, and medium. The inventory should also include installation and maintenance information, contracts, exhibition records, and intangible assets such as copyrights, trademarks, and other intellectual property.
Even if you don't sell your artwork, a complete inventory of your work will help determine the monetary value of your artistic estate.
Don't have a system for organizing and managing your artwork? Good news: Artwork Archive provides an affordable, powerful and easy-to-use online art inventory system. Sign up for a FREE 30-day trial!
Attorney
Aka your lawyer. Estate planning for artists involves much more than just drafting a will. Ideally your attorney is someone you trust, is familiar with your work, and is knowledgeable about the art world along with the laws of trusts and estates.
Make your lawyer aware of your concerns whether they are avoiding estate taxes, providing income for your family, ensuring your work remains publicly accessible, etc.
Attorney(s)-In-Fact
A privately appointed fiduciary who handles your legal and financial matters in the event you become incapacitated or disabled, either temporarily or permanently. It can be a family member, friend, or professional fiduciary. It does not have to be an attorney.
What's a fiduciary? Read below for the definition.
Beneficiary
The person(s) receiving the benefits of the deceased's property, aka the trust.
Codicil
Document that amends a will.
Cultural Executor
Aka Art Advisor. This person is a legally-appointed representative responsible for representing and carrying out the wishes of the deceased with regards to their cultural property (e.g. artwork). It is a more specific type of executor (definition below). The cultural executor is ideally someone familiar with both the testator's body of work and the art market for the work. Who is the testator? You! The artist.
Estate Tax
Federal tax on property (cash, real estate, stock, or other assets) transferred from deceased persons to their heirs.
Executor
The fundamental duty of the executor is executing the estate. If there are assets to be sold, the executor has to sell them. If your estate is owed money by galleries and such, the executor must collect it. The executor also pays bills like funeral expenses and income or estate taxes, and files insurance claims. The executor follows the instructions in your will and distributes the property in accordance with your wishes. The executor also chooses an appraiser to appraise your art work.
When choosing your executor, choose someone who is knowledgeable about the art world and sympathetic to your work. Make this person aware of your priorities. And, don't be afraid to have multiple executors; it alleviates a lot of pressure.
An executor's job usually lasts 3 to 4 years, but may last considerably longer if there are assets to dispose of or manage, such as copyright interests.
If you do not organize your work during your lifetime, your executor bears the burden of sorting, cataloging, caring for, and disposing of your work and other assets.
Fiduciary
Somebody who is charged with legal duty to act on behalf of somebody else, like trustees and executors
Roadmap
Craft a roadmap for your executors to follow. This is like a "how-to" for your will.
Testator
The person making the will (aka, you)
Trust
It's not just for the 1%. A trust is a legal entity created for the benefit of the testator's designated beneficiaries. It is a living and breathing document that can stay private.
Revocable vs. Irrevocable Trust: You can change a revocable trust. You cannot amend an irrevocable trust once you set it up. So irrevocable trusts are rarely set up, unless, you're planning for Medicaid or life insurance.
Trustee
Privately appointed fiduciary who manages the assets in a trust. You can liken the Trustee to a CEO – (s)he runs the business, but does not own it.
Will
The document that states how you want your property to be disposed of at your death.
60% of people die without a will. If you pass away without a will, the State will govern how your property will be distributed. Generally, property goes to your family in this order: spouse & children > parents and sibling(s) > other relatives).
Make a Plan
Written by Elysian Koglmeier