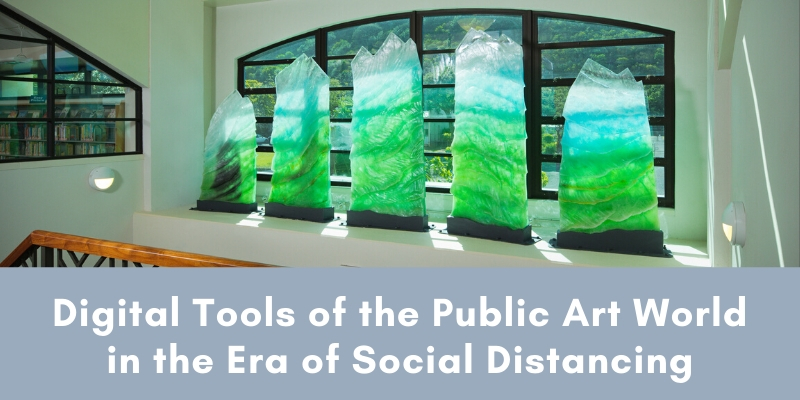 In the era of social distancing, we are relying on our devices more than ever to connect with each other and find ways to feel like we are going about our normal routines from the confines of our homes. We have already seen how the arts and culture industry has started to adapt, offering virtual tours of museums, online art courses, and art exhibitions hosted on gallery websites. Many of the organizations using CaFÉ are exploring these options, because we all know how powerful art can be during times of struggle.
While now is the time to come up with new, technological ways to stay connected to the world outside, we cannot forget the digital tools we already have in place for this purpose. One of these tools comes from our fellow WESTAF program, the Public Art Archive™. For 10 years, the Public Art Archive (PAA) has made digitally available a growing number of public art collections from around the country. For many of the organizations contributing their public art collections to the archive, CaFÉ has been the preferred online submission tool, hosting hundreds of requests for qualifications and proposals, art on loan programs, and calls for temporarily sited public art projects.
Hawai'i State Foundation on Culture and the Arts
The Hawai'i State Foundation on Culture and the Arts, more specifically its Art in Public Places Program, has hosted requests for qualifications on CaFÉ since 2007. Today, this collection is featured on PAA, where you can see more than 390 of its public art pieces. You can even use the map to take a virtual tour of the collection across the state. Thanks to this online database, a public art tour that could take hours on foot can be explored in its entirety in a matter of minutes on PAA.
View the Collection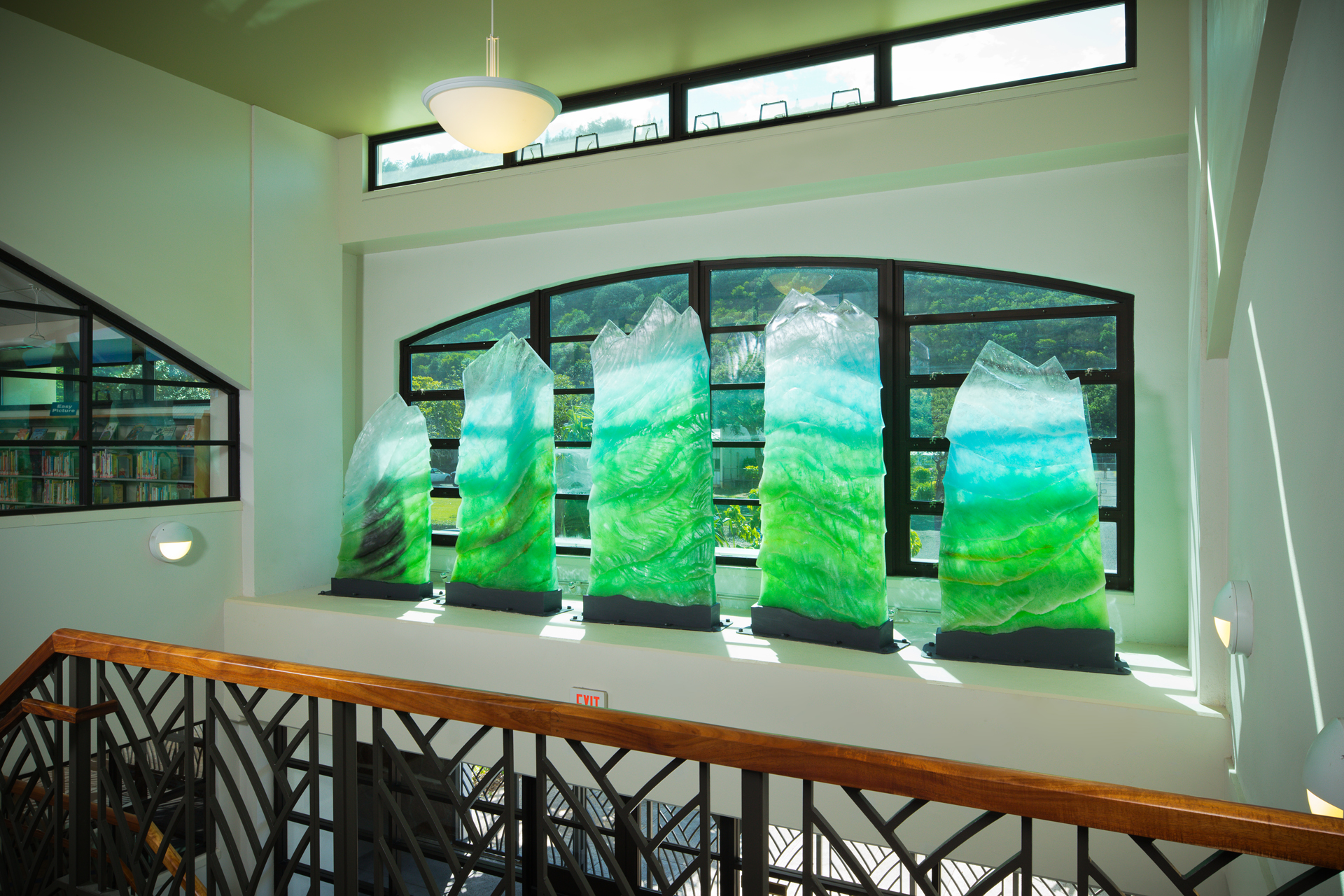 The Spirit of Manoa by Rick Mills, 2015. Located at the Manoa Public Library in Honolulu, HI. Photo courtesy of the Hawai'i State Foundation on Culture and the Arts.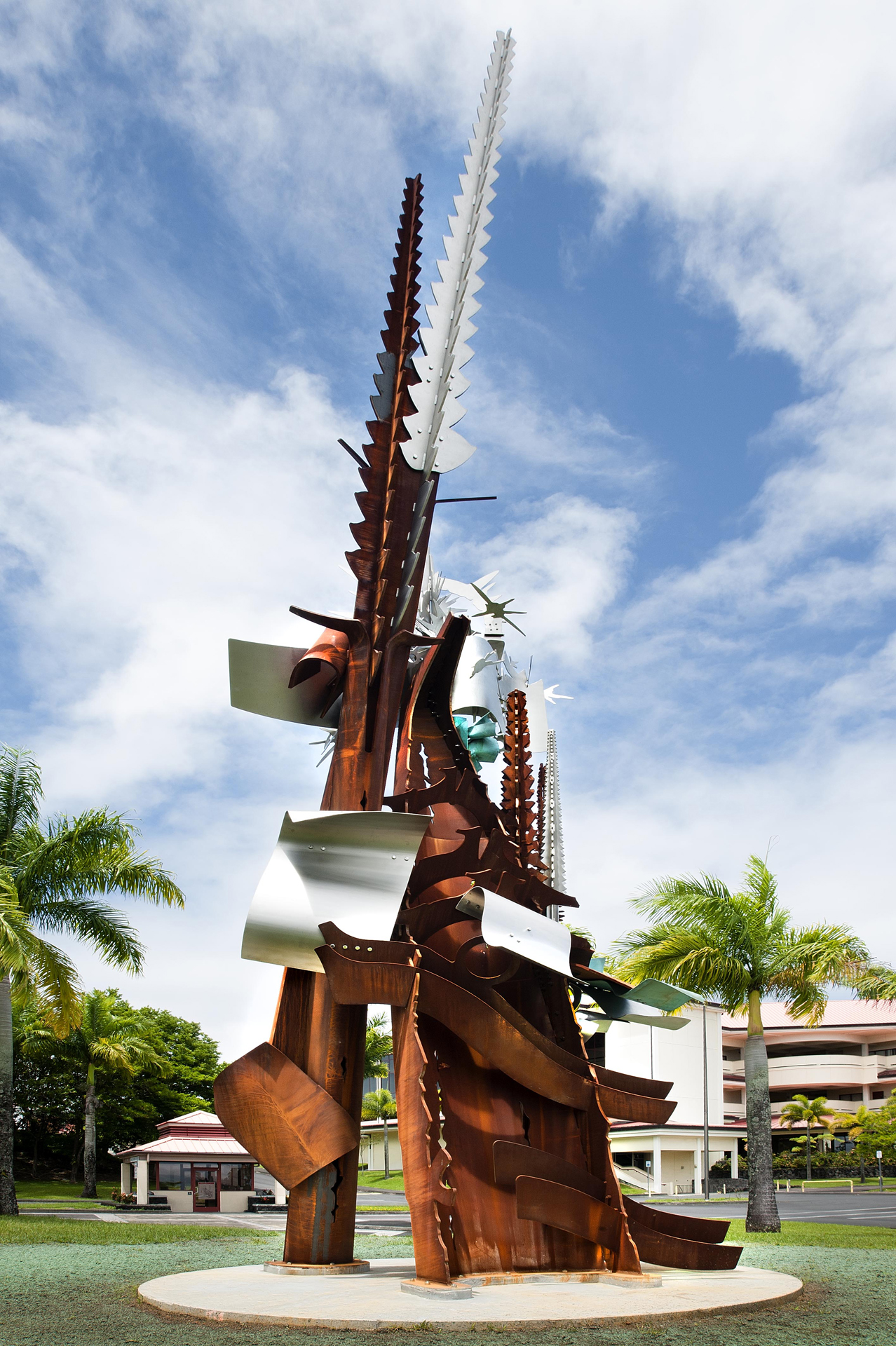 Makalii (Pleiades) by Albert Paley, 2012. Located at the University of Hawai'i at Hilo, Campus Entrance. Photo courtesy of the Hawai'i State Foundation on Culture and the Arts.
Albuquerque Public Art
Another virtual tour you can take is of the Albuquerque Public Art Collection. Albuquerque Public Art has also used CaFÉ to expand its reach to artists and collect submissions online since 2007, and their collection on PAA has grown to over 760 public art pieces—with more to come! Some of these pieces even date back to the early 1900s, thus digitally preserving the public art history of the city.
View the Collection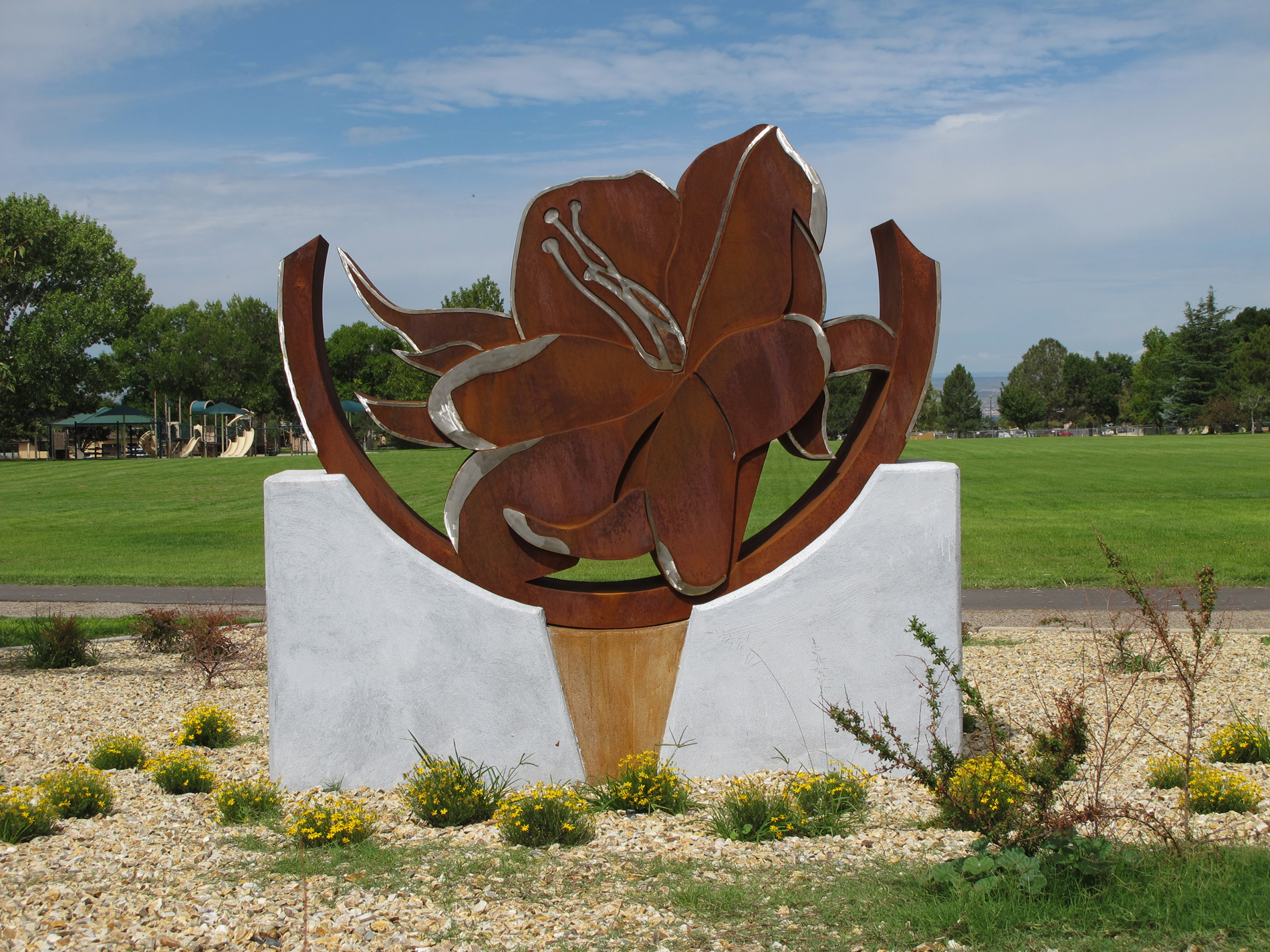 Desert Primrose by Karen Yank, 2014. Located at the Academy Hills Park in Albuquerque, NM. Photo courtesy of Albuquerque Public Art.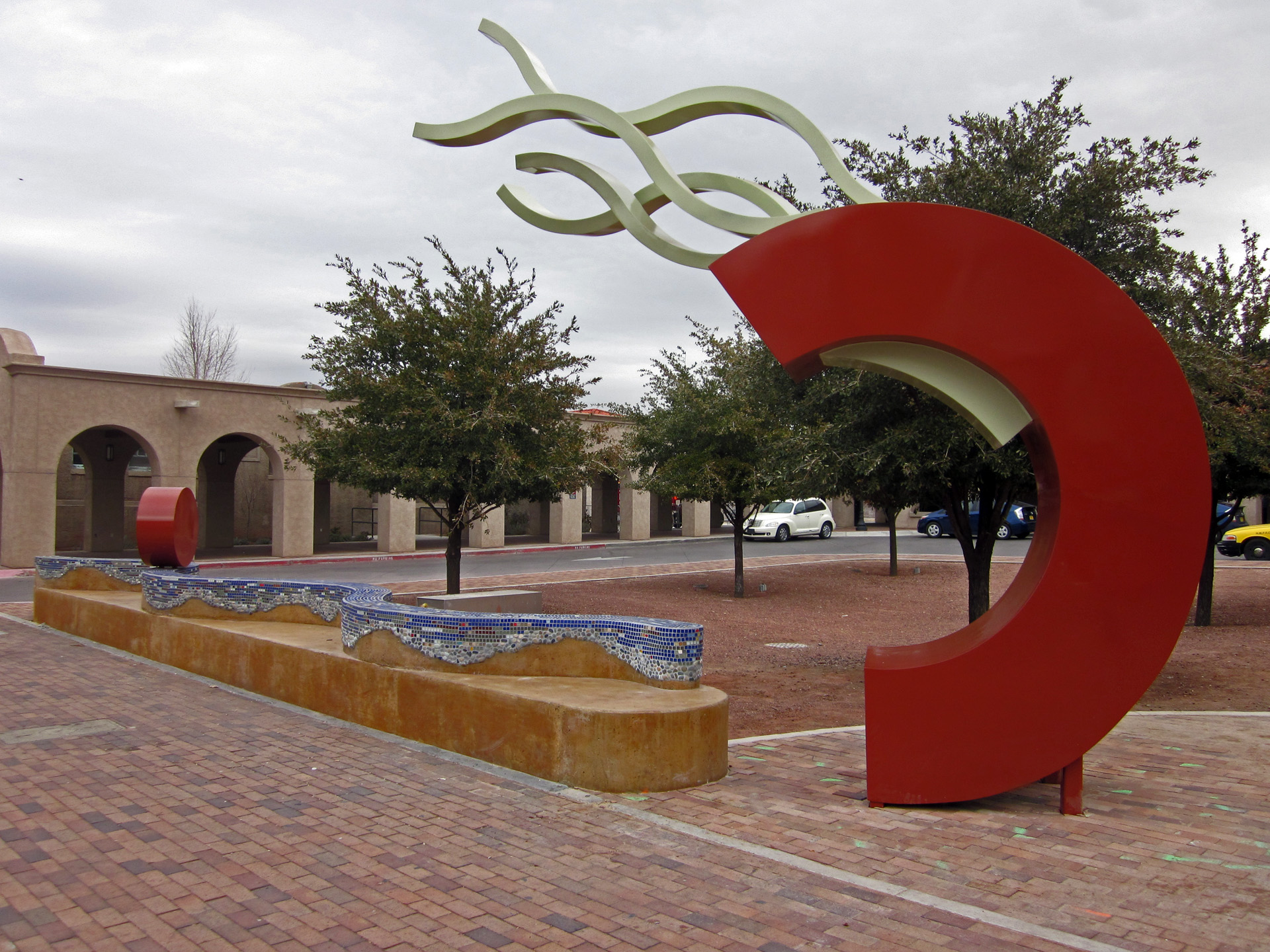 A Stop on the Rio Grande by John Davis, 2010. Located at the Albuquerque Greyhound Bus Station. Photo courtesy of John Davis.
These are just two examples of the public art collections you can browse on the Public Art Archive. Thanks to this digital tool—10 years in the making—over 14,000 public artworks are available to view from the comfort of your home, the place you're probably spending most of your time these days.
The technological link between CaFÉ and PAA should come as no surprise to anyone who knows anything about the internet. We are in a unique period of time, however, to appreciate the digital tools that allow us to connect not only with each other, but with the space we occupy. Taking a virtual tour of a public art collection may not be the same as standing next to the pieces themselves, but for now at least we have the opportunity to experience these artworks in some form. Who knows? Maybe when it becomes safe to travel again, we will be even more motivated to go see some public art in person.
If you're ready to digitally dive into some public artworks, go to the Public Art Archive and begin exploring. If you happen to be a public artist, check out CaFÉ's Call Listings Page and find your next opportunity. Your work may even be added to the Public Art Archive one day!
Written by Justine Chapel, CaFÉ Communications and Support Coordinator