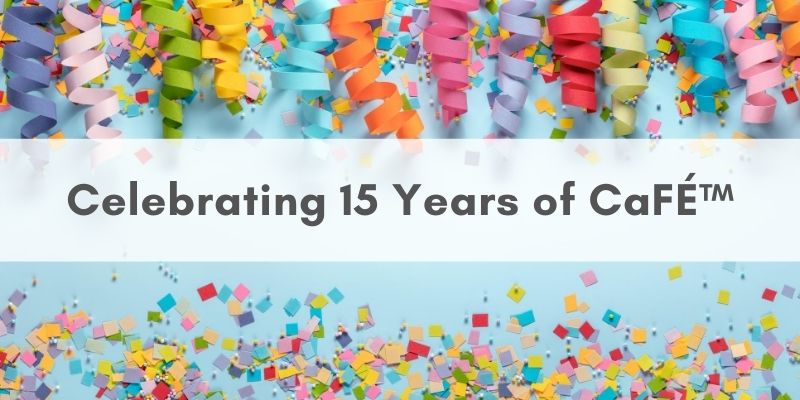 Despite the challenges we are all facing, we are delighted to be celebrating 15 years of providing a premier call for entry management system for arts organizations across the country and beyond. CaFÉ began in 2005 as a response to slide projectors being phased out as organizations were choosing to jury artists' work via high-resolution digital images instead of slides. With an easy-to-use system to collect information and digital images, CaFÉ helped eliminate mailing costs and provided an efficient and high-quality digital jurying process.
Fifteen years later, online submissions have become the industry standard. From juried exhibitions and studio tours to public art projects and fellowships, we're proud that we've been able to connect hundreds of arts organizations with thousands of artists. Throughout the years, we've been committed to improving the experience for administrators and artists — a commitment that stands today. Take a look back on the past 10 years, and stay tuned as we work on future enhancements to make our site even more accessible and efficient.

2010
Launch of the Public Art Archive™
Began as the sister project of CaFÉ to document public art projects and them more accessible online.
648 calls posted
189 organizations
74,136 artists
2012
Introduced Audio/Video Work Samples
1,214 calls posted
339 organizations
121,938 artists
2020
Longest Active Organization: Rhode Island State Council on the Arts
Organization with the Most Calls: Settle Office of Arts & Culture
7,965calls posted
1,594 organizations
408,380 artists – and counting!
Written by Communications Coordinator Justine Chapel