This summer, CaFÉ has created initiatives to feature artists in our western region. We want to extend these efforts and announce the launch of the CaFÉ Spotlight. We will feature the many organizations that use CaFÉ to administer and manage their calls. This month we are focusing on a WESTAF-region organization right here in Colorado!
The City of Aurora, Art in Public Places program has been using CaFÉ since 2006. The city has hosted over 30 public art opportunities through CaFÉ, which has resulted in many memorable projects.
Roberta Bloom, the Art in Public Places Coordinator, in Aurora highlights her experience as a loyal user of CaFÉ:
The Aurora Art in Public Places program was a founding member of CaFE. Today we use a wide variety of resources to reach out to a broad range of artists and search for new talent, and we continue to manage the projects through CaFE. Right now we are celebrating the great success of the early integration project for our new Central Recreation Center. Artists David Griggs and Scott Parsons worked together to provide a physically dynamic and sweeping aerial sculpture and three major installations of art glass of the highest quality. Together, these components create "Aspire" and this project is currently recognized within the CODAawards Top 100 Projects, 2019. We are just finalizing the artist selection on another new recreation center, and have at least two new projects that will be coming forward in the next few months.
Images of the Central Recreation Center, Aurora, CO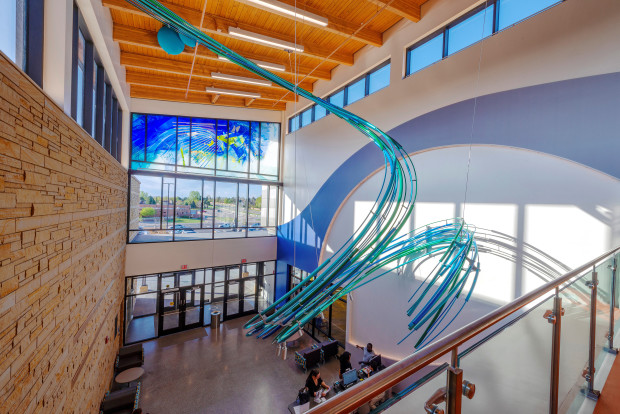 David Griggs and Scott Parsons. Artwork Series Aspire. Photo by Conor Culver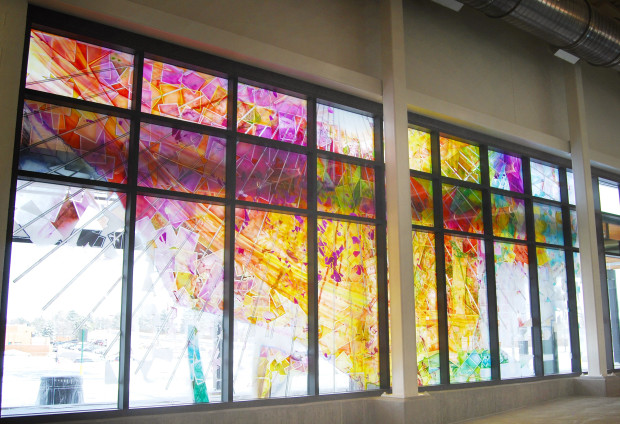 David Griggs and Scott Parsons. Artwork Series Aspire. Photo by Carina Banuelos-Harrison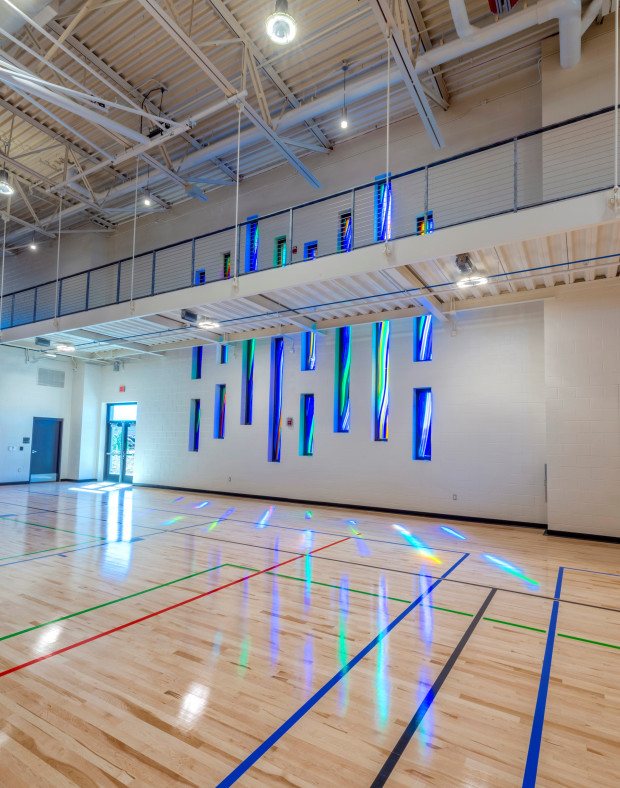 David Griggs and Scott Parsons. Artwork Series Aspire. Photo by Conor Culver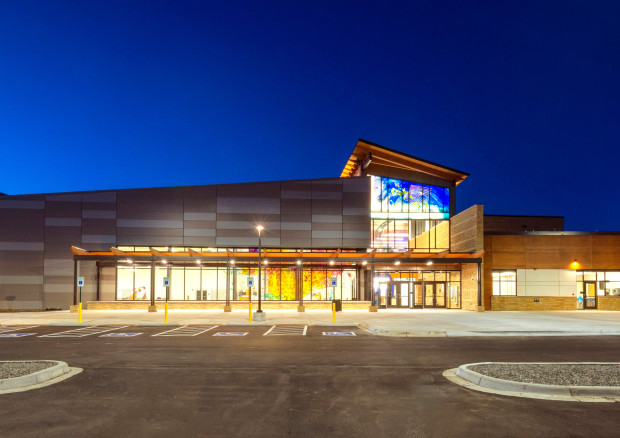 David Griggs and Scott Parsons. Artwork Series Aspire. Photo by Conor Culver