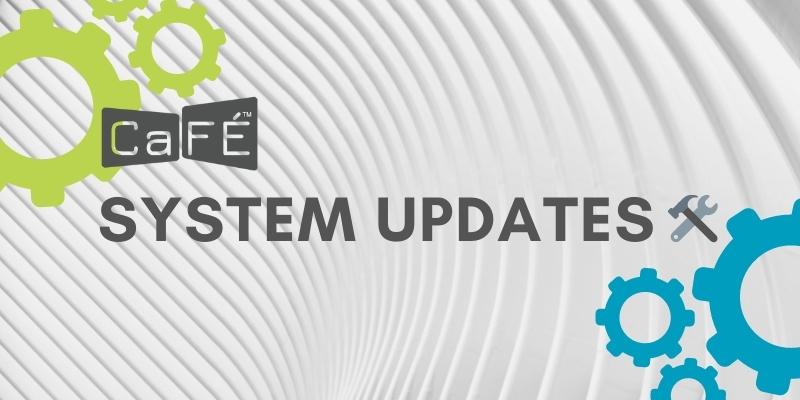 The CaFÉ team regularly releases new features, improvements, and fixes for the site. Recently, we created an option for artists to indicate if the artwork is for sale, added additional details to the CaFÉ Opportunities this Week Notification, and fixed several minor issues to improve the user experience.
Added an Option to Indicate if an Artwork is Not for Sale
This month, we released an enhancement to the Upload Media page that allows artists to indicate if their artwork is for sale or not. Previously, when an artist entered the details of their work samples, they could only indicate the numerical price or value of the artwork. After receiving feedback from artists, we added a new question that asks if the artwork is for sale. If the artist selects "Yes," the price/value field is required. When an artist selects "No," the price/value field is optional.
Administrators will now see the answer to the question and price/value for all artworks on the Application Review, Application PDF, and Media Thumbnail PDF and spreadsheet reports. Jurors will be able to see these details on the score card unless it's been hidden by the administrator. 
Note: All artwork previously uploaded to CaFÉ has been defaulted to "Yes" that the artwork is for sale.
Added Additional Detail to the CaFÉ Opportunities this Week Notification
You asked, and we listened. Following a previous update to the CaFÉ Opportunities This Week Notification, we received feedback from artists asking us to return some of the details. This feedback helped us determine which details in the email are most important in helping artists learn more or apply to calls on CaFÉ. In addition to the call name, entry fee, deadline date, and the organization logo, the notification now includes the call type, eligibility, and state. We hope these additional details will help artists discover opportunities that are best for them.
Minor Fixes or Improvements on CaFÉ
Correct Error Messaging
We have updated our messaging and highlight prompts on the profile and sign up pages, so they accurately reflect the requirements for passwords and indicate that phone numbers are required. We also updated our error messages when adding a new juror, so all administrators know when a username is unavailable.
Editable Number of Applications Allowed Per Applicant
We have fixed an issue in which some users could not reduce the number of applications allowed per applicant. Now both call administrators and CaFE administrators can adjust this setting.
Application PDF Report
Contact information was mistakenly removed from the PDF report. This was added back in and now includes all of the correct contact information.
New Address!
CaFÉ has a new mailing address! We have updated the mailing address listed on our notifications to reflect our new address.
Written by Communications Coordinator Justine Chapel