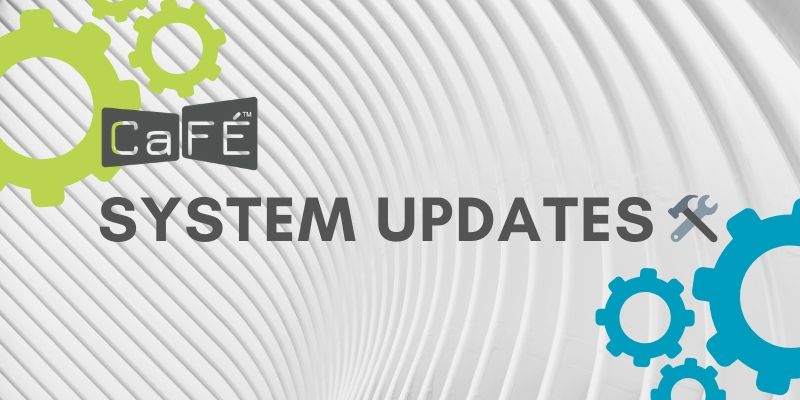 The CaFÉ team regularly releases new features, improvements, and fixes for the site. This month, we released improvements to how artists can find calls on CaFÉ, and the process of unsubscribing from promotional emails. We also released a brand new look for our Opportunities Notification and improved the accuracy of the application preview for CaFÉ administrators.
New CaFÉ Features for Artists
In Progress Applications on the Apply to Calls Page
Finding calls has gotten even easier! Now, artists can see all calls on the Call Listings Page, even if they have already started applying to them. If an artist starts or submits an application to a call for entry, they can now search and find the call on the Apply to Calls page in addition to seeing it on their My CaFÉ Entries page.
When an artist searches for a call for which they have an active application, instead of the Apply Now button, they will see the More Info button. When clicked, the artist will see their application status above the call description. This status will state if their application is started, ready for submission, or received. Artists can then click to complete, checkout, or review their application. This will allow artists to be quickly reminded of their application status.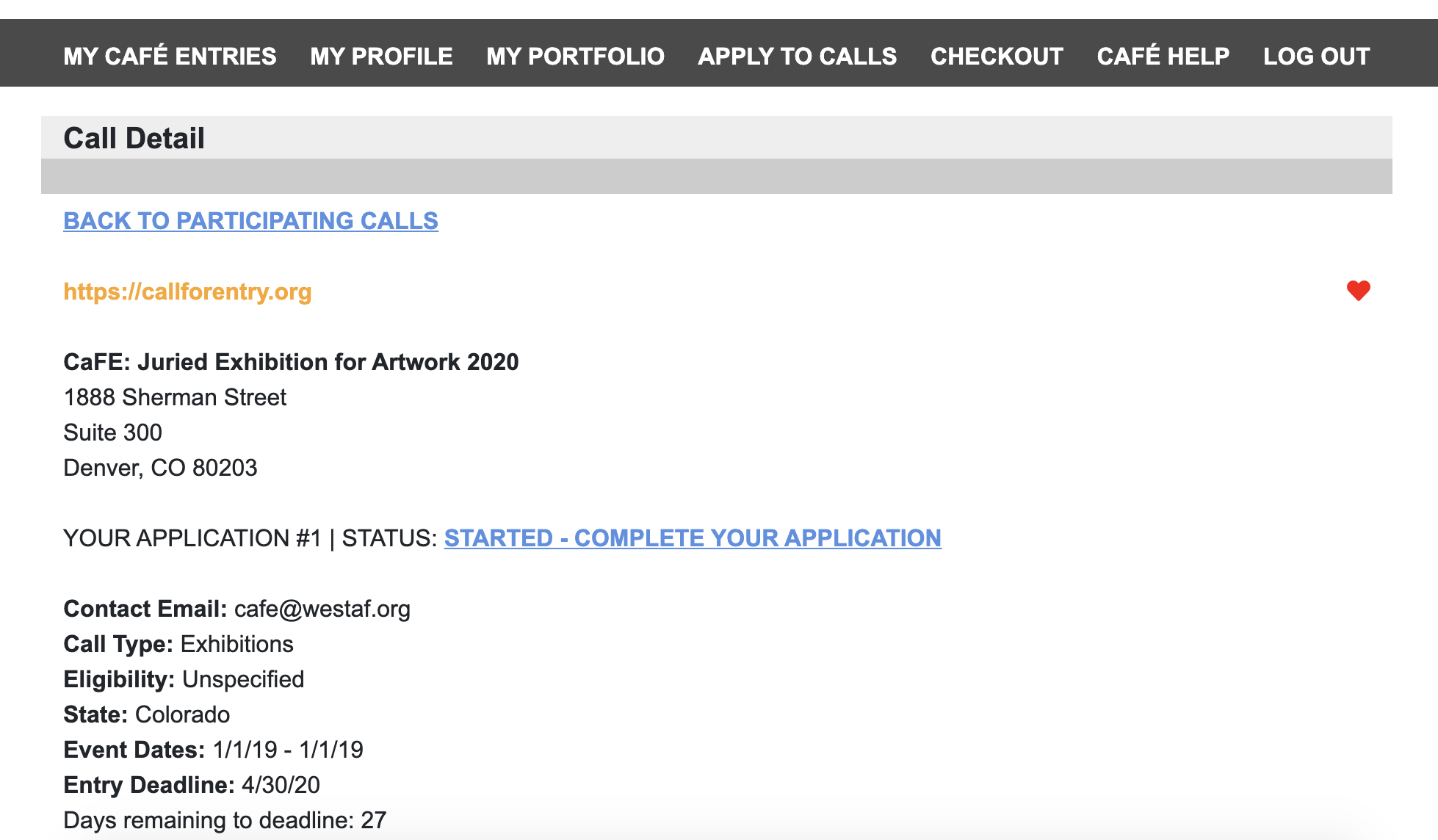 If the call accepts multiple entries per artist, they will see a button that says Apply Again to this Call on the Apply to Calls page. Artists can click this button to start a new application. They can also click More Info to see a list of the applications they have already started or submitted, and either complete or review them.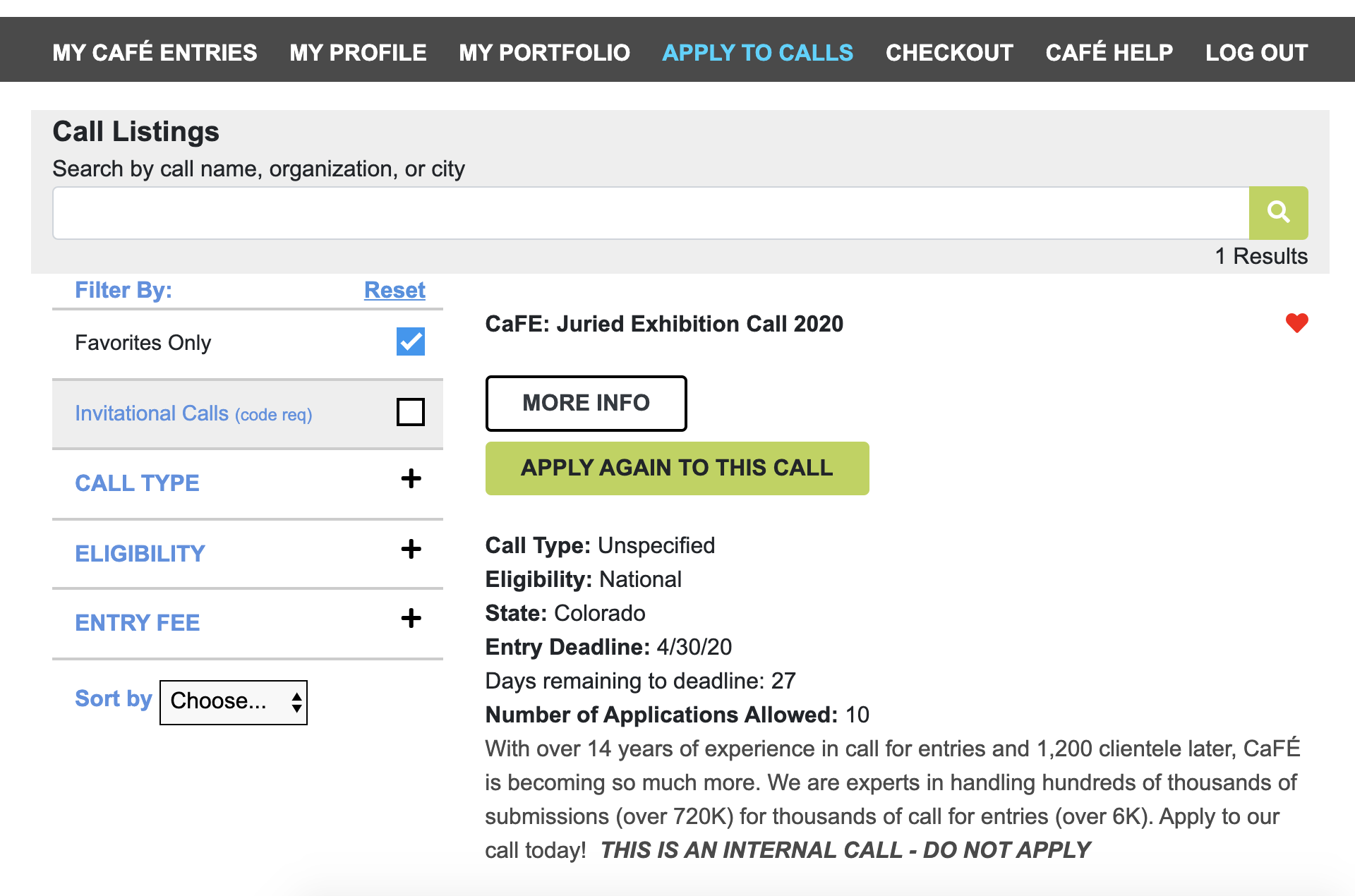 Updated Opportunities Notification
The opportunities notification has a new look and will now come to your inboxes weekly! Instead of one long list of calls filled with text, we have split the calls into two sections. First, the Newly Listed Opportunities will show you calls recently listed on CaFÉ so you can be among the first to apply. Second, the Upcoming Deadlines will show you calls that have deadlines coming up within the next 3 to 15 days. The list will also feature the organizations' logos and will now have the option to click for more information. We hope this makes for a more pleasant browsing experience.
Unsubscribe Option for Promotional Emails
We know what it's like to receive a ton of emails. While we hope to provide our subscribers with relevant information and exciting opportunities, we want to make sure the option to opt-out of these notifications is simple and easy.
Now, any promotional email will have the option to click a link and immediately unsubscribe. There is also the option to be directed to the account's profile in order to update the notification settings and opt-out of promotional emails.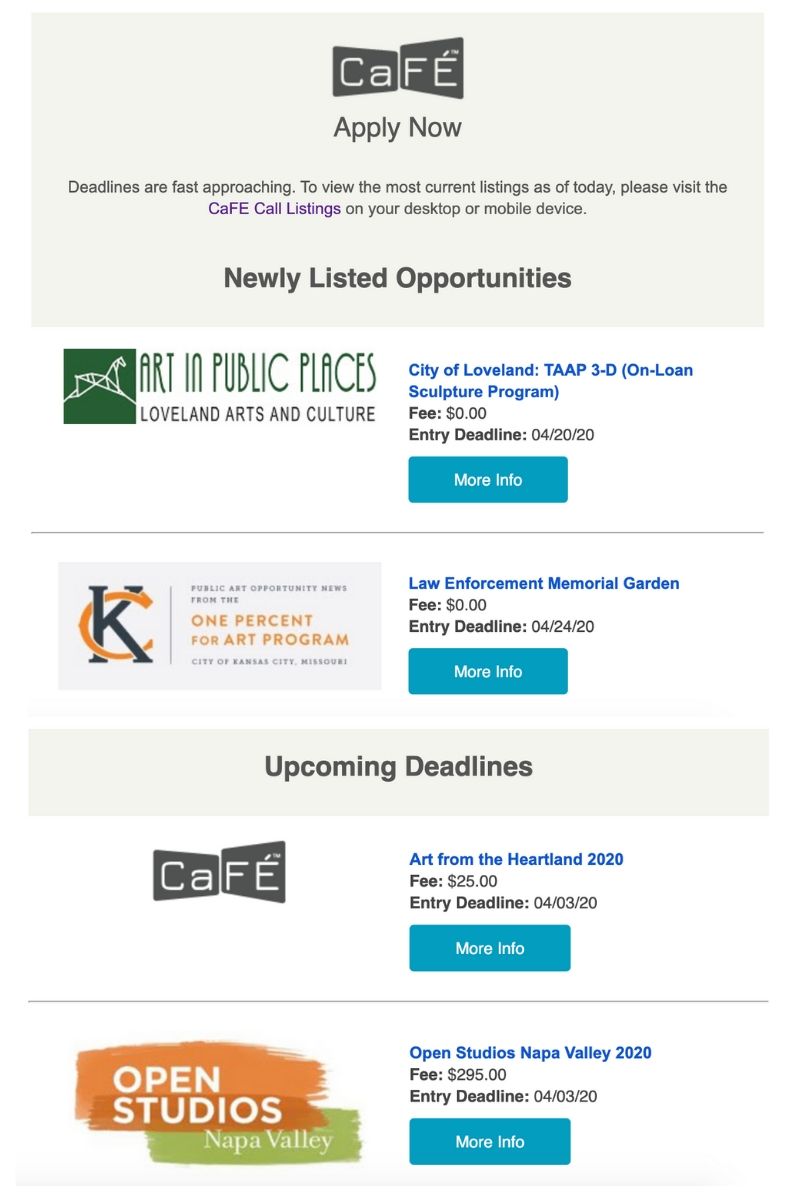 New CaFÉ Features for Artists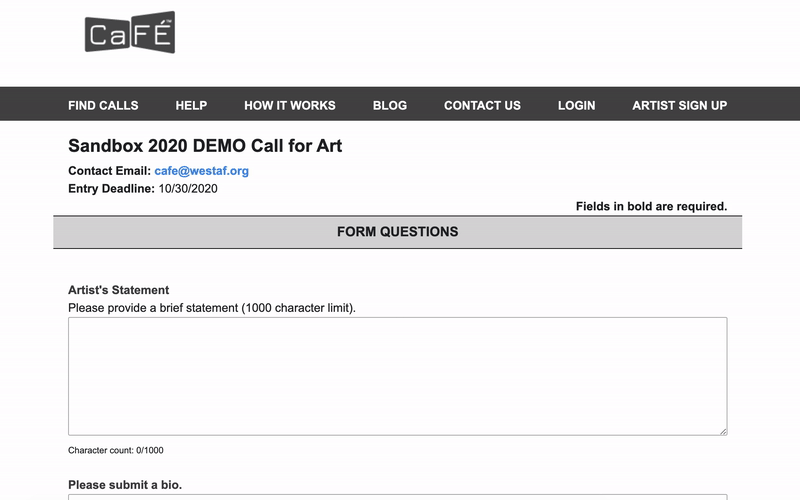 Updated Preview of Application Questions
We've made an improvement to the Call Editor so that when you preview your call's application description and custom form questions, it will show exactly how it will appear on CaFÉ. On the Event Information tab, click Preview Application Description to see the call details page. On the Application Editor tab, click Preview Application Questions to see what the application will look like. Now you can see exactly what the artist sees when they apply to your call!