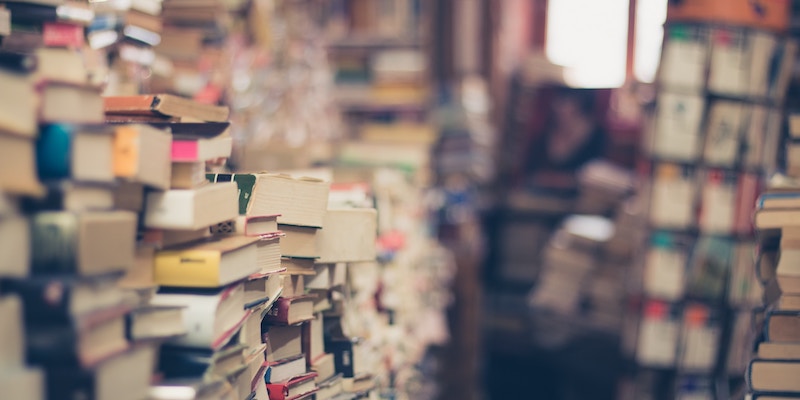 There are over 73,000 results for "Business of Art" books on Amazon. That's overwhelming! We've curated the list down to our 10 favorites.
These art business books will help you grow your career whether you need advice on art marketing, legal issues, selling or grant writing.
The Artist's Guide: How to Make a Living Doing What You Love


Author: Jackie Battenfield
Jackie Battenfield, a successful artist and professional development coach, wrote this comprehensive guide to teach emerging and mid-career artists how to build and maintain a professional art career. Battenfield provides strategies for all aspects of the job – marketing, online promotion, grant writing and portfolio development. It's all easy to comprehend through her real-life examples, illustrations and step-by-step exercises. Keep this book by the nightstand!
I'd Rather Be in the Studio: The Artist's No-Excuse Guide to Self-Promotion


Author: Alyson Stanfield
"Enjoy sharing your art as much as your enjoy making it." – Alyson Stanfield
Self-promotion is a big part of succeeding in the art world and unfortunately for most artists, it doesn't come easy. Luckily, Alyson Stanfield, an art marketing expert, consultant, and author of the popular The Art Biz Blog, helps artists market themselves authentically and genuinely. This book focuses on Internet marketing – building a social media presence, blogging and newsletter secrets, and getting your name into search engines.
Legal Guide for the Visual Artist


Author: Tad Crawford
Whether you like it or not, the legal system is a part of our professional lives. Art law expert, Tad Crawford, crafted an informative guide of the legal implications artists face. He walks through contracts, taxes, copyright, litigation, commissions, licensing, and artist-gallery relationships with practical examples. He also shares sample legal forms and contracts, and offers tips for connecting with affordable attorneys.
Arts & Numbers: A Financial Guide for Artists, Writers, Performers, and Other Members of the Creative Class


Author: Elaine Grogan Luttrull
Budgeting, taxes and cash flow, Oh My! Books about finances are usually dull and boring, but not this book by CPA and artist, Elaine Grogan Luttrull. It's filled with engaging stories and examples to help you succeed in your business endeavors. Luttrell will boost your confidence and expertise in taxes, budgets, money management, and business etiquette.
The Artist's Guide to Grant Writing


Author: Gigi Rosenberg
Are grants your white whale? This guide gives you all the fishing supplies you need like writing tips and marketing strategies from grant officers, grant writers and fundraising specialists. Tap into the fundraising resources at your disposal and finance your artistic endeavors with this accessible read.
Show Your Work!: 10 Things Nobody Told You About Getting Discovered


Author: Austin Kleon
"[The] subtitle could just as easily be, 'How to Self-promote Without Being a Jerkface.' It's an incredibly useful and compulsively readable short book." — The Fast Company
Austin Kleon helped readers unlock their creativity in the New York Times bestseller, Steal Like an Artist. Now, he helps artists get known in his 10-step journey of self-promotion in which he encourages creatives to share their work and voice. The book is small and short, but it packs a punch.
Kleon emphasizes audience building as a process, not a product. Chapters like "You Don't Have to Be a Genius;" "Share Something Small Every Day;" and "Stick Around," contribute to the manifesto of being open, generous, brave and productive in our digital age

Art Inc. – The Essential Guide for Building Your Career as an Artist


Author: Lisa Congdon
"Art, Inc. is a revelation. At long last, there is a resource to help creative people articulate their aesthetic values, successfully brand their business, and manage their artist's income." – Debbie Millman, president, Sterling Brands
"Professional artist, Lisa Congdon, helps artists do what they love and make a career out of it. Learn how to set actionable goals, diversify your income, manage your bookkeeping, copyright your work, promote with social media, build a standout website, exhibit with galleries, sell and price your work, license your art, acquire an agent, and much more.
Sell With Confidence


Author: Barry Watson
Sales does not have to be sleazy. Barry Watson shares actionable techniques to improve your confidence and skills as a salesperson. Understand the true nature of selling, discover the "secret sauce," be yourself, positively redefine rejection, turn setbacks into comebacks, and create a sales-confidence game plan. You'll also get a downloadable 7-Step Sales Cheat Sheet!
Art/Work- Everything You Need to Know (and Do) As you Pursue Your Art Career


Authors: Heather Darcy Bhandari and Jonathan Melber
No matter where you are in your professional career, you'll get incredible value from this comprehensive guide. Heather Darcy Bhandari, a gallery director, and Jonathan Melber, an arts lawyer, give you the business and legal tools to stay in control of your career. The book covers business basics like inventory tracking and preparing invoices; legal precautions like registering a copyright and drafting consignment forms; promotional tools like websites and business cards; and how to approach career decisions like choosing the right venue for showing your work. Don't learn these lessons the hard way!
Written by Elysian Koglmeier