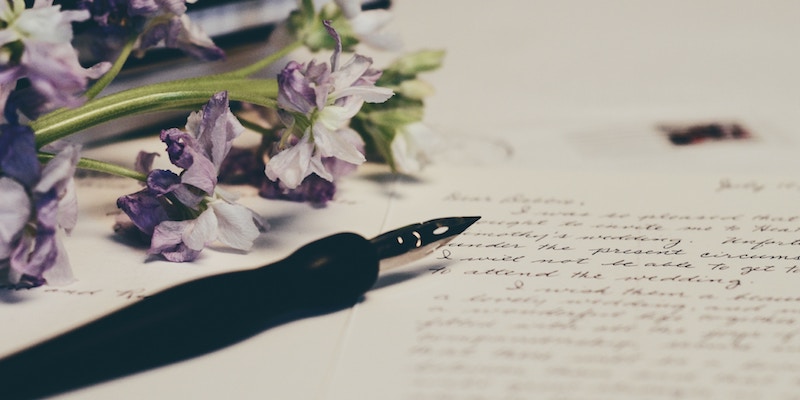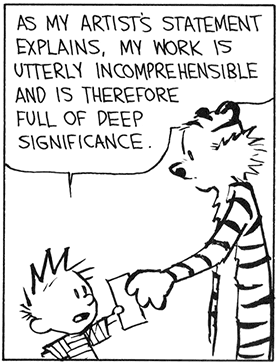 Do you consider artist statements a necessary evil?
As artists we use visuals to convey our ideas, not words. But it is important for our viewers to understand the concepts behind our works.
Good news: you don't have to be a writer to write an artist statement. After reading this post, you'll write a clear and professional statement in no time!
First things first: why write an artist's statement?
You will never be everywhere with your artwork. It's important to craft a thoughtful narrative so that those accessing your work, whether that be a curator, gallery dealer, competition judge, or the general viewing public, can better understand it.
Once your artist statement is written, you'll be able to repurpose it in multiple ways:
Applying for funding or to graduate schools
Writing a proposal for an exhibition
Competing in a competition
Getting your work in front of a buyer. Liz Iracki reminded us in Artist Resume that the buyer wants to know your story.
Putting yourself in the public eye, i.e. visiting lecture or press release.
And, what's an artist's statement again?
A general introduction to your work or body of work. Most are a full page, but some can be as short as a paragraph.
Where does your artist statement live?
Your artist's statement should always accompany your work:
Online: on your website
In the gallery: displayed as wall text or in a binder at the front of the gallery
In submissions: including, but not limited to, art competitions, school applications, RFQs and grant proposals.
How do I write a statement?


Before you set pen to paper, answer these important questions:
Who is your audience? What knowledge do they have of your art, your medium, or even the art world?
How will your statement be used?
What do you want your statement to convey about you as an artist? What do you make? Why do you make it?
How do you make it?
Then determine your tone. Do you want the statement to be emotional? Humorous? Professional? Keep your reader in mind but stay true to yourself: speak from your own experiences and perspective.
Sometimes it's helpful to have a framework when brainstorming your statement. Feel free to use this general outline to get started:
First paragraph: Make a good first impression! Invite the reader in by providing a brief overview of your work and the concepts you explore (~3 sentences). What are you trying to say in your work, and why did you create it in the first place?
Second paragraph: Go into more detail about the issues presented in the work. What influences your work and motivates you to create? What tools, materials, and processes do you use? How does the current work relate to previous works?
Third paragraph: Summarize the statement briefly (aim for one sentence). Provide a takeaway you'd like your reader to have as a lasting impression.
Here's some advice for what to avoid in your statement:
Repetition of phrases and words: be concise
Monotonous structure/tone: vary your sentence length and structure
Clichés and trite statements: be yourself
Long explanations: be clear
Too much technicality or jargon: speak to your reader
On the other hand, don't use flowery, vague writing: be direct
Pomposity: stay humble.
Tip: Refer to yourself in the first person, "I", and not as the artist so that your audience can relate to YOU.
How should you format the statement?
It should not be longer than a page. Make it single space and no smaller than 10-12 font.
And don't forget to keep copies of all iterations. It makes it easier to write a new statement for a new body of work, and helps those that may curate a retrospective!
Ultimately, keep your statement clear, concise, direct, and HONEST. The reader should hear your voice coming through the prose.
And if we're being honest, writing an artist statement is not an easy task, but you'll discover more about yourself as an artist with this exercise.
Still stuck?
It's OK; getting started is like pulling off a bandaid. Try these two helpful exercises to get the ideas and words flowing:
Mind map: Jot down a key idea that informs your work in the center of a page and write any words, phrases, feelings, etc. that come to mind when you think of this idea.
Free writing: Spend ~15 minutes writing. And don't overthink it! Just write!
Once you've crafted your standout artist statement, save it and have it at your ready to include in your CaFE submissions!
Written by Elysian Koglmeier