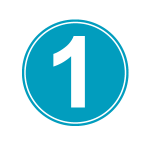 SIGN UP
To sign up for CaFÉ, create a free CaFÉ account profile.
Go to the Register for CaFÉ

page.

Read and agree to the CaFÉ Terms and Conditions.
Complete the account profile requirements on the screen and create a username and password.
Click Register Now to create an account.
Username and Password Tips
Usernames and passwords are limited to 7-30 characters. You can use letters, numbers, and periods.
Do not use spaces, apostrophes, single or double quotations, or accent marks.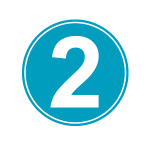 UPLOAD WORK
Upload up to 100 images and up to 6 each of audio and video work sample files to your CaFÉ portfolio to use toward any call for entry requirement. Upload once, use many times.
Acceptable Upload-Ready Files
Images
File Types: JPEG or JPG only.
File Dimensions: 1,200 pixels or greater on the longest side.
File size: Under 5 MB.
Audio
File Types: AIFF, WAV, XMF, MP3.
File size: Under 10 MB.
Video
File Types: MOV, WMV, MP4, 3GP, AVI, ASF, MPG, M2T, MKV, M2TS.
File size: Under 100 MB.
Currently, linked media from YouTube, Vimeo, etc. are not accepted.
For more details about uploading work samples and formatting requirements, see the Artist Portfolio Guide.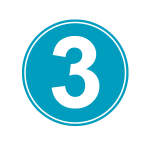 APPLY
You've signed up. You've uploaded work samples. Now, apply to calls!
Search over 150 calls for entry by over 500 arts organizations. We work with a nationwide network of arts organizations, museums, galleries, art associations, public art programs, and many others to administer a wide variety of art opportunities and calls for entry, including but not limited to:
Awards
Competitions
Exhibitions
Fellowships
Grants
Photography
Public Art
Residencies and more!
Benefits of Signing Up with CaFÉ
Sign up as an individual artist or as a team of up to three artists.
Access hundreds of call for entry opportunities and new calls daily.
Apply to one or to multiple calls for entry and track your entry statuses.
Free support from our friendly and knowledgeable help desk associates.
Opt-in to receive targeted call for entry opportunities specific to your artistic discipline.
Opt-in to receive upcoming deadline reminders and never miss another deadline.
Over 6,000 calls and over 1,200 arts organizations have used CaFÉ.
CaFÉ is a service of WESTAF, a nonprofit organization that offers projects that benefit the arts and creative industries.